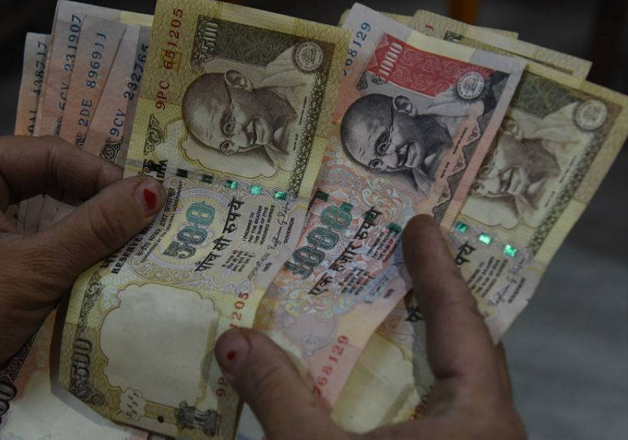 The government is planning to levy a minimum of 50 per cent tax on unexplained bank deposits made using the scrapped currency notes up to December 30.
PTI reported that the government may also introduce a four-year lock in period for half of the remaining amount under the amendments to the Income Tax Act.
The amendments to the law were approved by the Union Cabinet on Thursday night and that the government plans to bring in the Parliament shortly.
In case such deposits are not declared and are detected by tax authorities, a total of 90 per cent tax and penalty would be charged, sources said.
The government had after the shock demonetisation, given a 50-day window beginning November 10 for either depositing the 500 and 1000 rupee notes in circulation or exchanging them for new currency.
While the exchange, which was limited to a maximum of Rs 2,000 per person, has been withdrawn, all old notes without any ceiling can be deposited in bank accounts.
This, sources said, had led to a surge in bank deposits, particularly in zero-balance Jan Dhan accounts that swelled by over Rs 21,000 crore in just two weeks, raising suspicion that these accounts may have been used to launder black money.
While the tax authorities had talked of levying a peak rate of tax and 200 per cent penalty on top of it for any unexplained deposit above Rs 2.5 lakh during November 10 to December 30 period, it was felt that such a move may not have legal backing.
Sources said that the demonetisation was a big step to uproot black money and corruption but its very purpose would have been defeated if the ill-gotten wealth made way into the system through benami deposits. And taxing them was a way to punish dishonest people.
The tax rate however cannot be the same as charged to honest tax payers. It also could not be the 45 per cent tax and penalty charged on hereto undisclosed wealth brought to books using a one-time compliance window under the Income Disclosure Scheme (IDS) that ended on September 30.
Sources said that since the black money holder did not utilise the government offer to declare his ill-gotten wealth, he should pay a higher rate of tax now and curbs placed on use of that money.