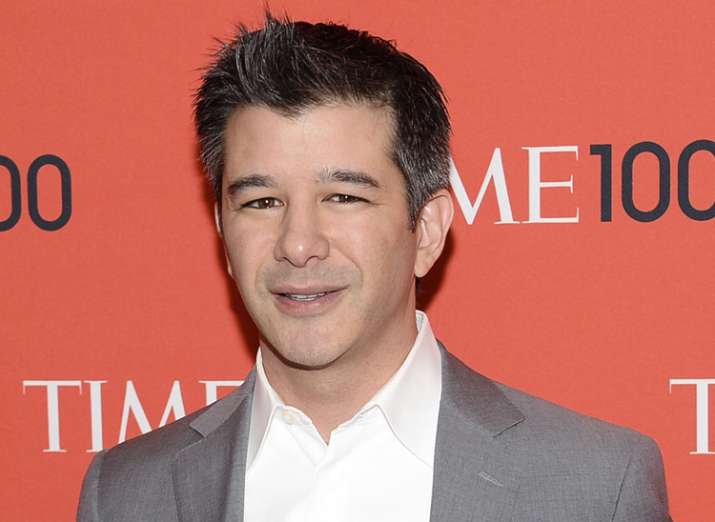 Travis Kalanick, the Chief Executive Officer (CEO) of the ride-hailing company Uber which is under fire for toxic culture, has told his employees that he will take a leave of absence for an unspecified period and let his leadership team run the company during the period. His decision, he said, was due to the death of his mother last month in a boating accident and also because he needed to become a better leader.
Kalanick told employees about his decision Tuesday in a memo and said that he needed time off to grieve for his mother, whom he buried on Friday. 
"Recent events have brought home for me that people are more important than work, and that I need to take some time off of the day-to-day to grieve my mother, whom I buried on Friday, to reflect, to work on myself, and to focus on building out a world-class leadership team," he said.
"For Uber 2.0 to succeed there is nothing more important than dedicating my time to building out the leadership team. But if we are going to work on Uber 2.0, I also need to work on Travis 2.0 to become the leader that this company needs and that you deserve," he added. 
The announcement comes as former US Attorney Eric Holder released a list of recommendations to improve Uber's toxic culture. He recommended that Kalanick be relieved of some leadership responsibilities, shifting them to a chief operating officer and other senior managers. The COO would be a partner with Kalanick. Holder recommended that Uber use performance reviews to hold senior managers accountable by setting metrics for improving diversity and responsiveness to employee complaints.
Holder's firm, Covington & Burling LLP, and a second firm, Perkins Coie, were asked to conduct separate examinations of Uber's workplace culture after a former engineer leveled charges of sexual harassment. Susan Fowler posted a blog in February that detailed sexual harassment during the year she spent at Uber. Fowler wrote she was she was propositioned by her manager on her first day with an engineering team. She reported him to human resources, but was told he would get a lecture and no further punishment because he was a "high performer," she wrote.
The law firm has made recommendations on how to fix Uber's dysfunctional management. The 13-page document outlines how a male-dominated company grew huge without even the most basic procedures to prevent sexual harassment, bullying and other bad behaviour. It exposes how the company permitted misconduct, had few policies to protect employees and ran with little board supervision.
Holder also suggests that Uber change its written cultural values to promote positive behaviour, inclusion and collaboration. The company should eliminate values that justified poor behaviour, such as "Let Builders Build," ''Always Be Hustlin'," ''Meritocracy and Toe-Stepping" and "Principled Confrontation."
Holder's investigators conducted more than 200 interviews with current and former employees, including people who had knowledge of Fowler's allegations, according to the law firm's recommendations.
After Fowler's blog, Uber Technologies Inc. made changes in human resources and opened a 24-hour hotline for employees. Last week, the company fired 20 people including some managers at the recommendation of Perkins Coie, which probed specific complaints made to the company about sex harassment, bullying, and retaliation for reporting problems. That firm checked into 215 complaints, with 57 still under investigation.
Under Kalanick, Uber has disrupted the taxi industry in hundreds of cities and turned the San Francisco-based company into the world's most valuable startup. Uber's valuation has climbed to nearly $70 billion.
Holder also recommended adding independent directors and replacing the board chairman, co-founder Garrett Camp, with an independent person. The board currently has eight voting members, three from within the company.
Uber was also advised to make sure its workforce is more diverse. The company's diversity figures are similar to the rest of Silicon Valley, with low numbers for women and underrepresented minorities. In the U.S., less than a third of the company's workers are female.
In addition, the report says that diversity and inclusiveness should be a key value for Uber that's included in management training.
(With AP inputs)