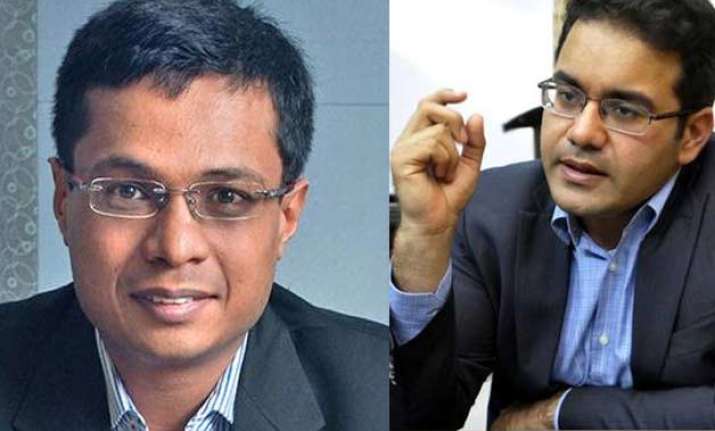 Mumbai: Earlier this month, Chinese e-commerce giant Alibaba's chief Jack Ma announced his company's plans to invest directly in India.
Alibaba, which has made investments in Paytm and Snapdeal, is likely to enter India to build businesses organically.
While E-commerce and start up community is keenly following the development, Flipkart and Snapdeal were engaged in a twitter spat on Friday.
In a veiled attack, Flipkart CEO Sachin Bansal took a swipe at both Alibaba and Snapdeal saying how Alibaba's Indian investments have fared badly so far.
The jibe did not go down well with Snapdeal co-founder Kunal Bahl who hit back, reminding Bansal of how Morgan Stanley has marked down Flipkart's value last month.
"Didn't Morgan Stanley just flush 5bn worth market cap in Flipkart down the flush ? Focus on ur business not commentary :)," Bahl retorted.

Last month, a mutual fund managed by Morgan Stanley has marked down the value of Flipkart's shares by 27%, signalling that global investors believe India's largest internet company is overvalued.
Flipkart had said in a press statement that it is valued at $15.2 billion right now. A 27% fall in Flipkart's share price would imply Flipkart's valuation now is around $11 billion.