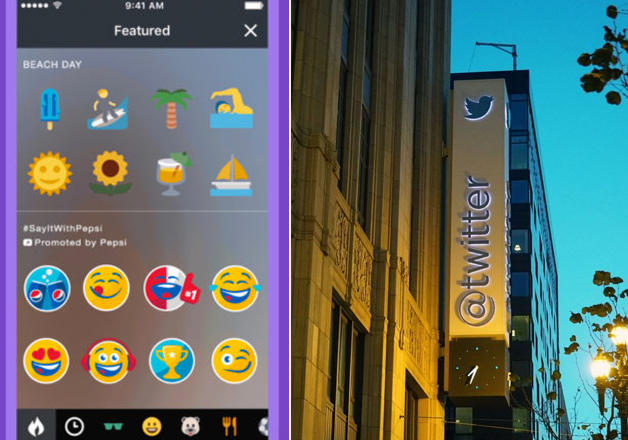 Micro-blogging site Twitter has launched Promoted #Stickers which allows brands to create and promote custom stickers for users.
Brands can design four to eight stickers that will appear in the Twitter #Stickers library.
"Promoted #Stickers are live! Design custom stickers that add creativity to a person's photos," the company said on in a blog post.
Promoted #Stickers are available globally to select marketers with a managed account, it added.
Pepsi is the exclusive launch partner of Promoted #Stickers and will share nearly 50 custom stickers across 10 markets, including India, for fans to use as part of their global "PepsiMoji" campaign.
Twitter recently introduced #Stickers for users to add a pop of creativity to photos and connect them to the world on its platform.
Since then, millions of photos have been tweeted using #Stickers across sports, news and entertainment.
#Stickers act as a visual hashtag which means that photos with your brand's sticker will be connected and discoverable to anyone who taps your brand's sticker.
This allows a brand to see and engage with the people who are using their stickers in creative ways.
With IANS Inputs