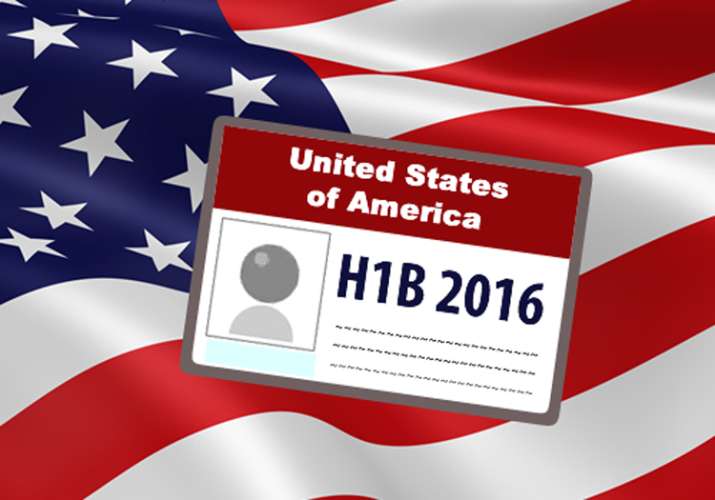 Indian IT firms face the risk of higher operational costs and shortage of skilled workers as the new US regime proposes to raise minimum wages of H-1B visa holders to USD 130,000 (Rs 87 lakh).  
H-1B is mostly availed by the tech companies and India IT firms are huge beneficiary of this category of work visa. The current H-1B minimum wage of USD 60,000 (Rs 40 lakh) was fixed in 1989 and has since remained unchanged.  
The concerns of IT majors have been conveyed to the Donald Trump administration, India said today.  
Th US legislation proposing doubling of the minimum wages of H-1B visa holders to USD 130,000 sent IT stocks plunging by 9 per cent today on fears that headcount expenses will go up hitting the sector's profitability.  
Industry body Nasscom conceded that the Lofgren Bill contains provisions that may prove "challenging" for the sector. It plans to take a delegation to the US in February to meet US administration on this issue.  
"Specific provisions of the bill that need to be considered are that the it does nothing to address the underlying shortage of STEM-skilled workers, which has led all companies to have a calibrated strategy of hiring locally and bridging the skills gap by bringing skilled workers on non- immigrant visas including H-1Bs," Nasscom said.  
The apprehensions come at a time when the USD 150 billion industry is already unnerved by reports that Trump has drafted an executive order aimed at overhauling work visa programme.  
The US protectionism could spell more trouble for firms like TCS and Infosys that are already facing strong headwinds from currency fluctuation and cautious client spending.  
"Since the rationale for the administration and the legislative wing is to protect job opportunities for Americans, our strong suggestion is that they should carefully calibrate the conditions keeping in mind the skill shortage in the US," Nasscom President R Chandrashekhar said.  
Raising wage levels under new rules for certain set of companies will nullify the objective of protecting jobs for American nationals, he added.  
Ministry of External Affairs has said India's interests and concerns on the issue have been conveyed both to the US administration and the US Congress at senior levels.  
Some analysts are of the opinion that Indian companies could easily witness around 60-70 per cent rise in salaries of the H-1B visa dependent workforce.  
"Hence, this could have significant impact on the net profit," Angel Broking said.  
Greyhound Research estimates that average margin hit for an IT services provider will be 5-10 per cent, depending on the total base of employees currently on H1-B visas.  
Companies like Tata Consultancy Services and Infosys, which derive more than half of their revenues from the US, declined to comment given the sensitivity of the matter. 
On the other hand, global tech titans like Google CEO Sundar Pichai, Microsoft chief Satya Nadella, Apple's Tim Cook and others have already gone public with their views on Trump's protectionist stance. 
H1-B is a non-immigrant visa that allows US companies to employ foreign workers in speciality occupations that require theoretical or technical expertise. Technology companies, including those from India, depend on it for hiring tens of thousands of employees each year. 
"Overall, the recent moves will make the operating environment less business friendly, and increase the friction in the system in the form of delays, uncertainties, more paperwork and documentation," Nasscom's Chandrashekhar said.  
Stating that any increase in minimum wages will have cost implications for Indian IT firms, he said it may also lead to increased offshoring to locations like India in case low skilled jobs in hi-tech sector can't be filled.  
He also pointed out that the bill provisions apply only to those companies which have 50 per cent of their workers on H1-B, "leaving a loophole that nullifies the strategic purpose of protecting American workers".  
Gartner Research Director DD Mishra said the IT companies are already working on a highly optimal onsite presence.  
"There is very little room to manoeuvre and optimise it further other than replacing it with locals... The risks to the IT services sector include an increase in cost per professional, more local hiring and a disruption in service continuity, which may have a negative impact on profitability of companies that are visa-reliant," he told PTI.  
Availability of key skills will be limited as well and it will have an impact on wage and productivity which some IT companies are worried about, Mishra added.  
Meanwhile, shares of TCS plunged by 5.46 per cent to touch an intra-day low of Rs 2,206.55 on BSE, while Infosys lost 4.57 per cent to Rs 905 and Wipro was down by 4.11 per cent to Rs 445.55.  
While the prospects of a stricter visa regime have been around for a while, the Indian IT industry has been putting on a brave face hoping that the regime would be "business- friendly" given that Trump himself is an entrepreneur.  
Besides, Indian IT companies have also been ramping up local hiring even as the move impacts their margins and profitability.  
Trump is set to sign a new executive order aimed at overhauling work visa programmes like the H-1B and L1, a move that will adversely hit the lifeline of Indian tech firms and professionals in the US.  
The executive order drafted by the Trump Administration not only strangulates H-1B and L1 visas, but also increases inspector raj and ends employment authorisation cards to spouses on such work visas, which was recently introduced by the previous Obama Administration. 
The draft of the order was leaked and published by some news websites yesterday.  
(With PTI inputs)