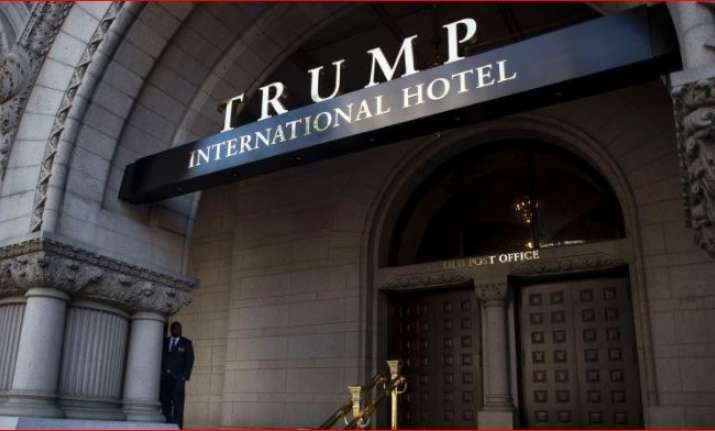 The US President's hotel in Washington D.C., the Trump International Hotel, saw strong profit in the first four months of 2017, according to financial documents reviewed by the Wall Street Journal.
The hotel, in the renovated Old Post Office near the White House, brought in about $18 million in revenue from January to April, in part by charging room rates that were higher than their budgeted prices by around 60 per cent, Xinhua reported.
The average daily room rate of the hotel was $660.28 in the first four months of the year, helping the hotel make a profit of nearly $2 million during that time period after paying rent and other expenses.
The hotel had projected its average daily room rate would be $416.
The Trump Organization signed a contract in 2013 with the federal government to lease the historic post office on Pennsylvania Avenue and renovate it into a luxury hotel. 
The hotel held a grand opening ceremony in October last year, less than two weeks before the 2016 US presidential election.
Trump has said he won't be involved in running his business after taking office as the president in January this year, and he has relinquished leadership and management of the Trump Organisation to his two adult sons and the organisation's chief financial officer.
But critics argued that the Trump International Hotel still benefits from unfair advantages because of its close association with the president.
"Although new, the Washington hotel is already known as a D.C. power centre, drawing visits from government and business officials," the report said, noting that's likely reflected in the hotel's food and beverage revenue of $8.2 million for the first four months of the year.
The rates of the Trump International Hotel were substantially above the budget amount and above comparable hotels in Washington D.C., indicating that Trump's presidency likely played a role in the performance of the hotel, the Journal said.