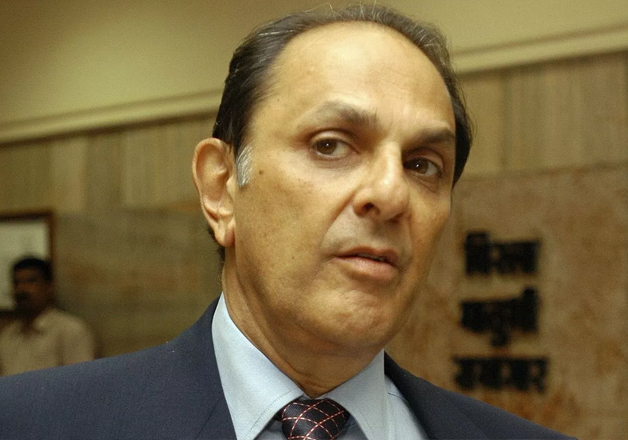 Industrialist Nusli Wadia has been removed as an Independent Director of Tata Steel with more than 90 per cent of the shareholders voting against him.
The decision was taken on Wednesday at the Extraordinary General Meeting (EGM) called for voting by shareholders on promoters' proposal seeking his ouster as Independent Director.
According to a statement issued by the company to the stock exchanges, 56.79 crore votes out of a total of 62.55 crore votes were polled, voted in favour of the resolution seeking removal of Wadia, The Hindu reported.
The development comes in the backdrop of the ongoing legal battle between Ratan Tata and Cyrus Mistry, who was abruptly sacked as the Chairman of Tata Sons earlier in October.
Wadia, who skipped the meet, said that attempts for his removal puts up a question on the corporate governance norms within the company and the group.
"I have chosen not to attend the meeting as I understand that recent meetings held of other Tata companies have been inappropriately and shamefully stage-managed by the requisitionist controlling the entry into the hall, as also in the selection and choice of speakers as never before seen in Indian corporate history," he wrote to the Tata Steel shareholders yesterday.
Lashing out at the actions of Tata Sons, he said, "What is at stake is not whether I am removed or not, but the fate of the very institution of independent director that has been created in law and by Sebi to safeguard the interests of all stakeholders. If independent directors can be removed at the whim and fancy of a promoter, then their role will be reduced to that of 'yes men'"
The ability of a promoter to remove an independent director through the brute force of its holding in an ordinary resolution on which it can vote is a serious and major dichotomy and the contradiction needs to be and must be addressed urgently, Wadia wrote.
He continued his attack on board of Tata Steel, specially drawing attention of the shareholders to the continued investments by the firm in Europe.
"I have outlined events relating to various decisions of the board. Most important of all to Tata Steel investment in Corus and events that have led to the impairment of approximately Rs 35,000 crore and a capital employed in the region of Rs 75,000 crore in which it is highly unlikely that shareholders will ever see any return," he said.
Wadia also said that the recent public statements that have been made on Tata Steel Europe "just to protect 11,000 British jobs is a matter of concern that needs to be addressed by all shareholders as such support has now become unaffordable and is detrimental to the interest of the shareholders."
He further said, "Equally important is the fact that the capital employed in Tata Steel Europe today could have been invested in three steel plants across India with substantial returns making Tata Steel the number one steel company of the country while providing employment to a million Indians."