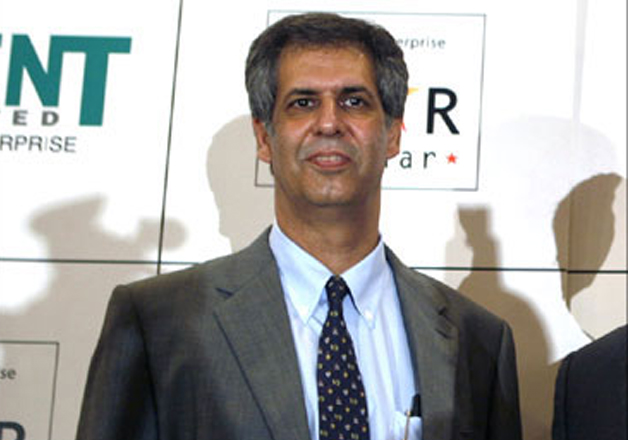 Following the ouster of Cyrus Mistry as chairman of Tata Sons, Noel Naval Tata, half brother of Ratan Tata and the current Managing Director of Tata International, has emerged as one of the top contenders for the coveted job.
Noel's name is amongst the few internal candidates like N Chandrasekaran and Ralf Speth who have emerged as potential candidates shortlisted for the race for the top job at India's largest conglomerate, reports Economic Times.
Post Mistry's sacking, 78-year-old Ratan Tata was brought in as the interim Chairman for 4 months, a 5-member panel comprising Tata himself along with TVS Group chairman, Bain Capital's Amit Chandra, Ronen Sen and Lord Kumar Bhattacharyya, were assigned the task of finalising a candidate.
Noel Tata has been a contender for the corner office job in Bombay House for quite some time, but it is widely believed that the relationship between him and Ratan Tata has been cold.
Noel (59) is the Chairman of Trent, the retail arm of the group, having served as its Chief Executive Officer and Managing Director until August 12, 2010. He is also on the board of Titan and Voltas and a director and since 2010, the non-executive chairman ofTata Investment Corporation (TIC). 
While external names like former Unilever COO Harish Manwani too have been speculated upon to take the top job at Tata Sons Sources close to Tatas, however, cautions that the selection committee has just started their search and it would be premature to suggest anything definitive.
During his 12 years in Trent, Noel Tata pioneered the launched of the first private label in India. He also made Trent a profitable retailer and tied up with Tesco and despite volatile business environment, did not close down a single outlet, the ET report says.
Even in Tata International, where revenues grew four times in as many years from 2010 to 2014, Noel diversified into footwear retailing, stepping up exports and made acquisitions.