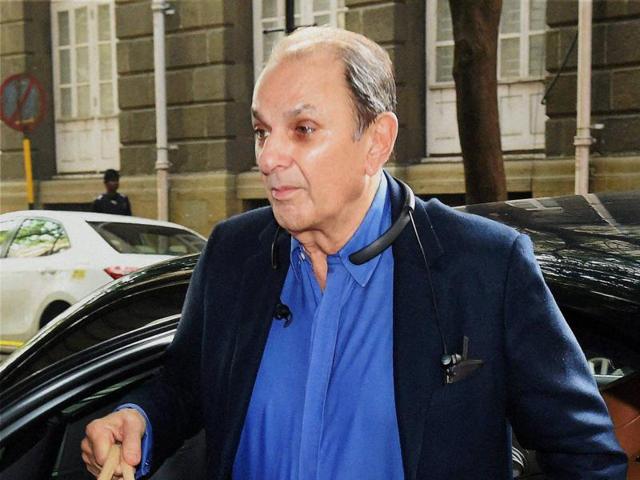 As the boardroom battle at the Tata Groups refuses to die down, Tata Sons has asked Nusli Wadia to withdraw his legal notice saying there was nothing vindictive in its resolution seeking his removal as independent director on board of group firms.
Tata Sons' legal counsel has written to Wadia to withdraw his allegations calling them "misconstrued" after he threatened to take legal action against the company.
 
Tata Sons, the holding company of the USD 103 billion salt-to-software group, is seeking to remove Wadia from boards of Tata Steel, Tata Chemicals and Tata Motors for allegedly galvanising independent directors against the Tatas and acting in concert with estranged chairman Cyrus Mistry.
Wadia on his part has served legal notices threatening to initiate civil and criminal proceeds against Tata Sons and its directors on the special notice sent to Tata Steel.
In his three-page letter to Wadia who is serves as independent director on three Tata companies, Bharat Vasani, Chief, Legal and Group General Counsel of Tata Sons said the Special Notice issued by Tata Sons to the board of Tata Steel was not to defame Wadia.
The letter to Wadia was sent on November 24 and made public on Monday.
"It is denied that our Special Notice constitutes a personal vendetta against you or that it is vindictive action, as alleged or otherwise," the letter said. 
Wadia had earlier questioned the contents of a Special Notice of November 11, of Tata Steel and the item No.2 on the agenda 'Removal of Nusli Wadia as Director'. 
He took strong umbrage to six allegations in the special notice, that he (Wadia) was acting in concert with Cyrus Mistry, has been acting against the interests of the Tata Group, has been acting in a manner designed to cause harm to the Tata Group, was not conducting himself independently and acting prejudicially and that his actions could gravely jeopardise the company, its future and its employees, and that the shareholders had lost faith in him and sought his removal.
"You are aware that the legal position is fairly well settled that there is no requirement, legally or otherwise, for us as a shareholder to even provide any reasons while seeking your removal in terms of Section 169 of the (Companies) Act," the legal counsel stated.
The notice seeking his removal was served by Tata Sons, accusing him of backing former group chairman Cyrus Mistry who was sacked on October 24.
"It is denied that anything stated in our Special Notice was intended to or has caused damage to your reputation as a professional or has caused irreparable injury, as alleged or otherwise," the letter stated.
It said that even before the Board of Directos of Tata Steel could decide on convening the EGM, "you have issued the aforementioned letters, making all kinds of absolutely baseless, false and defamatory allegations against us."
It further said that the company hopes that the defamation notice issued by Wadia was not an attempt to "coerce our directors and officer not to perform their fiduciary obligations to Tata Sons Limited and its stakeholders, when Tata Sons has decided to and issued the Special Notice."
"Your (Wadia) relationship with JRD Tata and Ratan Tata are personal matters. You would appreciate that Tata Sons and its directors will act in the interests of Tata Sons, its stakeholders and other Tata Group companies," Vasani said.
"If you have any respect for your association with JRD Tata and Ratan Tata as mentioned by you, you would seriously consider withdrawing this notice," the letter concluded.