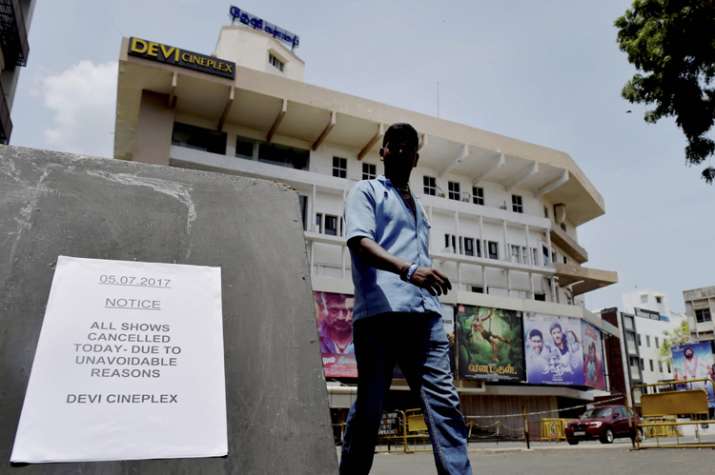 Theatre owners and distributors in Tamil Nadu on Thursday called off the strike after government formed a committee to sort out the issue of 30 per cent local body tax on movie tickets over and above the Goods and Services Tax (GST). Theatres that have been closed for last four days will be open tomorrow, Abirami Ramanthan, president of the Tamil Nadu Cinema Theatre Owners Federation, said. 
"A committee of government and our representatives formed to sort out the issue of tax, so we have decided to call off strike," Ramanthan said.
Nearly 1,000 cinema halls in the state have been shut since July 3 to protest the imposition of 30 per cent local body tax in addition to GST on movie tickets. Besides the local body tax, a GST of 18 per cent has been fixed for tickets priced below Rs 100 and 28 per cent for those above Rs 100. 
The issue also echoed in the ongoing Assembly session with opposition parties DMK and Congress raising it.