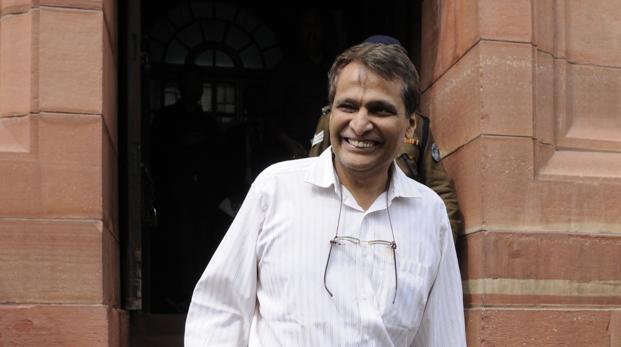 New Delhi:  Minister of Railways Suresh Prabhu has endorsed the recommendation made by Bibek Debroy led panel that called for doing away with the annual practice of presenting a separate Railway Budget.
According to a report published in Hindustan Times, Prabhu pointed out that such a move will be in the long term interest of Indian Railways.
"In the long term interest of the Railways, it's always a good idea to have a consolidated Union Budget," Suresh Prabhu was quoted as saying by 'The Hindustan Times'.
Read More: No need for a separate Railway Budget, says NITI Aayog member Bibek Debroy (Exclusive)
Bibek Debroy, in an exclusive interview to www.indiatvnews.com , had confirmed on Wednesday that the panel headed by him had indeed called for doing away with a separate Railway Budget.
Debroy rued the fact that the Railway Budget has become a platform for MPs to demand certain political and populist objectives like new trains, more stops etc.  
 
He also exuded confidence that if all recommendations made by his panel are accepted by the government then the Railways can begin showing profit within 5 years.
 
On privatisation, he pointed out that most people are not aware that the  policy already permits private entry  including private trains. However, he agreed that private players are not coming forward because they can neither charge fares nor do they have access to tracks.