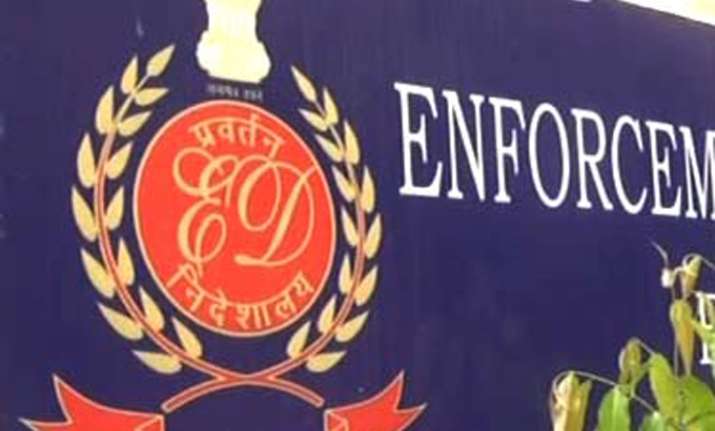 A special court here has confirmed an Enforcement Directorate order to attach over Rs 566 crore assets in connection with its money laundering probe in the NSEL case. 
A provisional attachment order by the central probe agency was issued in September last year attaching four mutual fund deposits in the name of Ms 63 Moons Technologies Limited (formerly Financial Technologies India Limited). 
The agency had added while the investment value of these attached assets was Rs 306.70 crore, their market value is over Rs 566.32 crore. 
"Considering the material in the original complaint, the replies and rejoinders and the arguments above referred, I find that all the properties provisionally attached by the provisional attachment order of 2016...are involved in money laundering. 
"I, therefore, hereby confirm the attachment of the properties made under sub-section (1) of Section 5 of the Prevention of Money Laundering Act. I, therefore, order that the said attachment shall continue during the pendency of the proceedings relating to offence under the PMLA before a court and become final after an order of confiscation is passed under....PMLA by the special court," a recent order by the Member (Law) of the Adjudicating Authority of PMLA, Tushar V Shah said. 
The court order, accessed by PTI, also said the "Enforcement Directorate upon taking possession of properties attached...shall invest the same in interest bearing fixed deposits in a nationalised bank till conclusion of the PMLA trial." 
The firm, in its defence, submitted to the court that there is "no allegation of money laundering against it and as such not even a prima facie case has been made out against it in the complaint so as to warrant the attachment carried out." 
Under the PMLA scheme, the Authority has to adjudicate on the validity of the ED attachment order within 180 days of the attachment being issued. 
The ED, along with the Economic Offences Wing of the Mumbai Police, had registered a criminal case under the Prevention of Money Laundering Act (PMLA) in 2013 to probe the case. 
It had in March 2015 also filed a 20,000-page charge sheet against the NSEL and 67 others in a court here alleging the NSEL funds were laundered and "illegally ploughed into purchase of private properties." 
NSEL's payment troubles started after it was ordered by regulator the Forward Markets Commission (FMC) in July 2013 to suspend spot trade in most of its contracts due to suspected trading violations. 
The exchange could not settle the outstanding trades, leading to investigations by the police and regulators to find out whether the exchange had defrauded traders by not enforcing rules requiring sufficient collateral to be set aside. 
The total value of attachments in the National Spot Exchange Limited (NSEL) case by the ED at present stands at Rs 2,554 crore. 
(With PTI inputs)