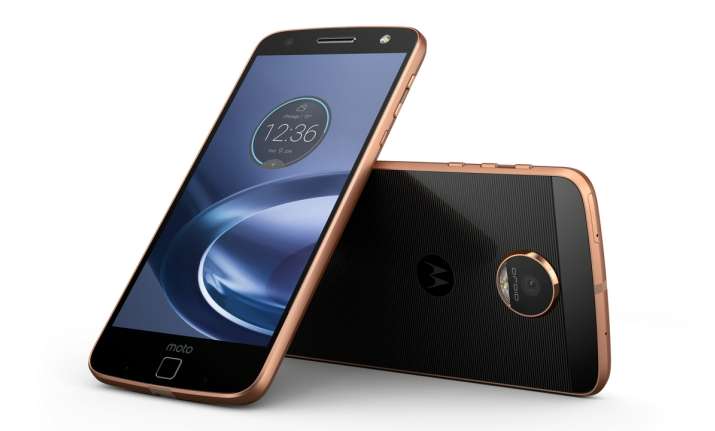 Poking fun at market leaders Apple and Samsung, Chinese smartphone maker Lenovo has released a YouTube video and a full-page ad advising people to skip the much hyped sevens and go for its latest flagship smartphone Moto Z. 
According to a Gadgets Now report, Lenovo has targetted both Apple and Samsung, through its 'skip the seven' campaign, urging people to prefer Moto Z over iPhone 7, iPhone 7 Plus, Galaxy 7 and Galaxy Note 7.
Praising company's flagship smartphone Moto Z, Lenovo highlighted Moto Mods – enhanced battery life, better camera and more – as the key feature.
In the 2-minute long YouTube video, Lenovo tries to persuade iPhone users to switch to Moto Z handsets. 
The video shows iPhone users sit in a room and seeing the Moto Z smartphone. The presenter showing them Moto Z initially tells the iPhone users that it is a prototype of the next iPhone model and then shows it acting as a projector and how it plays loud music using interchangeable Moto Insta-Share Projector and JBL SoundBoost Mod. 
Targeting the battery life of iPhone 7 and iPhone 7 Plus, the presenter shows the Moto Incipio offGRID Power Pack mod, which is claimed to give enhance battery life of up to 22 hours. 
It may be worth mentioning here that iPhone 7 and iPhone 7 Plus offer improved battery life as compared to iPhone 6s and iPhone 6s Plus. 
In the video, the presenter also asks the iPhone users about the difference that they find in the recently launched 7 and 7 Plus smartphones. Some users say that they don't find much of a difference, while others say that the new iPhones have 'little better' camera and 'little faster' processor.