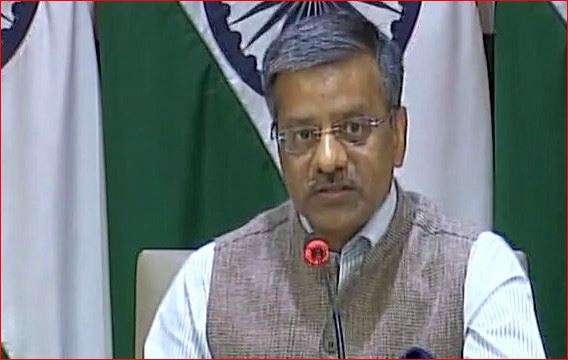 India on Thursday said that the presence of its skilled professionals in US is, in fact,  a positive for America's economy.
Responding to a question on H-1B visa row, Ministry of External Affairs (MEA) spokesperson Gopal Baglay said that India has conveyed to the US that it is related to trade, business and economy.
"It has been our view that the presence of skilled Indian professionals is a positive for the US economy as well. There are, of course, other advantages from the presence of Indian professionals in the US," Gopal Baglay said. 
Baglay also said that senior US officials recently informed foreign secretary S Jaishankar and commerce secretary Rita Teotia that their priority is to curb illegal immigration and not H-1B.
"You would have seen that senior US officials have stated that illegal immigration and not H-1B is their priority. You would have also seen that from President Trump himself there was a reference to merit based approach on the subject," he said.
Playing down the impact of H-1B restrictions on Indian economy, Baglay referred to a NASSCOM statement that said the loss of premium processing facilities for the H-1B visas would have minimal impact.