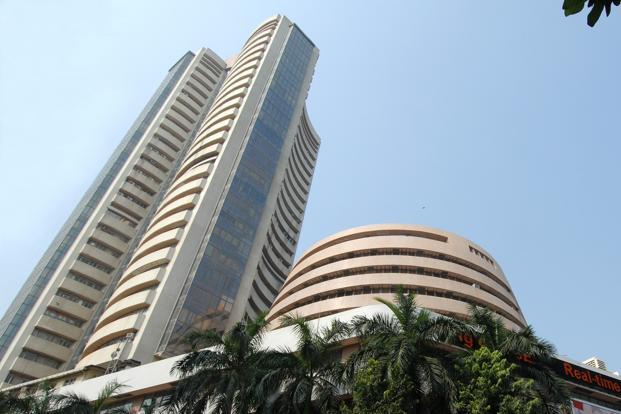 Extending its record breaking tally on Thursday, the Sensex surged over 200 points to close above the 32,000-mark for the first time while the National Stock Exchange (NSE) benchmark Nifty inched closer to 9,000 after government data showed that inflation for the month of June fell to a record low of 1.54 per cent. 
The 30-share index zoomed 232.56 points, or 0.73 per cent, to hit a new peak of 32,037.38, surpassing previous intra-day record of 31,885.11 reached on July 11. The Sensex recorded a low of 31,892.63 points during the intra-day trade.
The broader Nifty closed at 9,891.70, up by 75.60 points from its yesterday's closing. 
The surge was linked to hopes that the Reserve Bank of India will cut interest rate in next monetary policy review after the inflation reached a new low of 1.54 per cent. 
A positive lead from Asia after US Federal Reserve chief indicated a gradual approach to raising US interest rates made investors here go in for fresh bets.
According to market observers, gains were capped due to investors' reluctance to further invest in expensive market conditions and caution over the upcoming macro-economic inflation and industrial production data points.
"Global equities traded higher after US Federal Reserve Chair Janet Yellen, hinted at more gradual tapering programme at her testimony before the US Congress," Dhruv Desai, Director and Chief Operating Officer of Tradebulls, was quoted as saying by IANS. "India's retail inflation hit a record low of 1.54 per cent in June, lowest since 1999, raising hopes of an interest rate cut by RBI ahead of monetary policy next month (in August)."