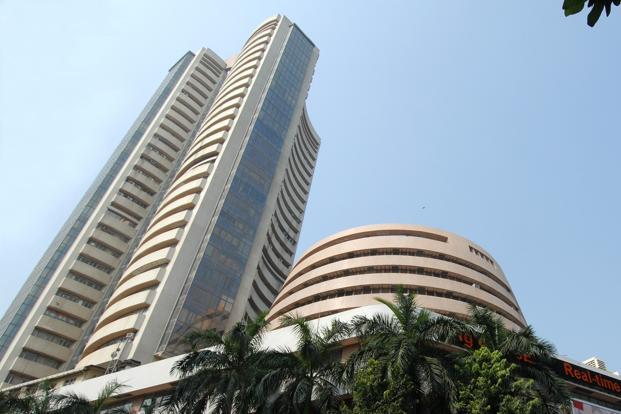 Indian equity markets on Wednesday responded poorly to Reserve Bank's rate cut with Sensex losing nearly 100 points. The 30-share index of the BSE (Bombay Stock exchange), which had retreated from record highs in late morning trade, fell by 98.43 points or 0.30 per cent, and closed at 32,476.74 soon after the RBI announced the decision to cut repo rate by 25 bps in its bi-monthly monetary review. The barometer had touched an all-time high of 32,686.48 (intra-day) in the opening trade. 
Although the rate cut was in line with market expectations, the RBI's decision failed to boost sentiment, traders said. They added that no change in cash reserve ratio (CRR) too had a bearing. 
This is the first rate cut since October 2016 and the interest rate is now at a 6-year low. 
The wider index Nifty too slipped from a record high by falling 33.15 points, or 0.33 per cent, to 10,081.50. The gauge had touched an all-time high of 10,137.85 at the outset today. 
In the wake of record low retail inflation, the monetary policy committee (MPC) headed by RBI Governor slashed policy repo rate by 25 basis points to 6 per cent and reverse repo by a similar proportion to 5.75 per cent. 
The central bank also retained the growth forecast at 7.3 per cent for the current fiscal. 
The banking index, however, was marginally up by 0.14 per cent as shares of state-run SBI rose 0.24 per cent, Axis Bank 0.77 per cent and ICICI Bank 0.25 per cent. However, the BSE realty index was 0.27 per cent down while auto shed 0.16 per cent.
(With PTI inputs)