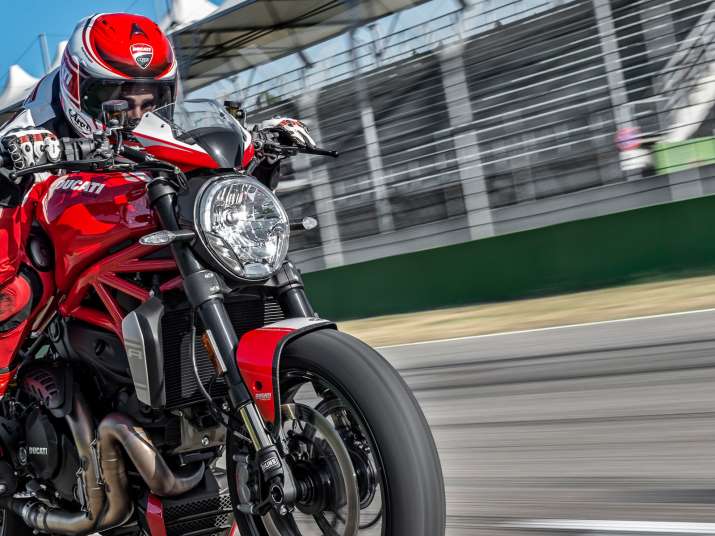 Hit by a huge global diesel emission scandal, German auto conglomerate Volkswagen, which owns the iconic high-performance superbike brand Ducati, is believed to have approached Royal Enfield for its possible sale to the Indian brand.
Volkswagen has approached Royal Enfield to acquire Ducati, a report in the Times of India stated today though there has been no official confirmation of the two brands being in talks over the sale. The report further states that Eicher Motors, the parent company of Royal Enfield, is already examining terms related to the Ducati acquisition and possible asking price.
"I have a general view on such things. We are always open to thoughts and ideas. But as you know, we are the most focussed and selective company... So basically, without saying absolutely no to anything - because we never say never - we are zeroed in on our own opportunity that we do not want anything to distract us," Siddhartha Lal, MD & CEO, Eicher Motors told the Times of India.
Also Read: Volkswagen settles emissions cheating for over Rs 1 lakh crore; largest in US history
A part of Eicher Motors, Royal Enfield is one of the most profitable automobile brands in the world expanding aggressively in overseas markets with direct sales and distribution subsidiaries in North America and Latin America, and a strong presence in Europe and even Australia.
In April 2017, Royal Enfield posted its highest-ever monthly sales of over 60,000 bikes in one single month. In 2016-17 Royal Enfield sold over 6.6 lakh motorcycles, a growth of nearly 32 per cent over the previous year. Royal Enfield claims a market share of 96 per cent in the mid-size motorcycle segment and has a market capitalisation of over Rs 52,000 crore.
On the other hand, Volkswagen's move to divest ownership in the Ducati brand comes as part of its attempt to fund its multi-billion Euro shift to develop electric vehicles following the emissions scandal. According to recent reports, Volkswagen has already hired investment bank Evercore to evaluate the current market value of Ducati.
In 2016, Ducati posted sales of 593 million Euro (over Rs 4,000 crore), selling over 55,000 motorcycles worldwide. Ducati's annual earnings for VW are estimated to be around 100 million Euro (nearly Rs 700 crore), and the Italian brand's current market valuation is estimated to be over 1.5 billion Euro (over Rs 10,000 crore).