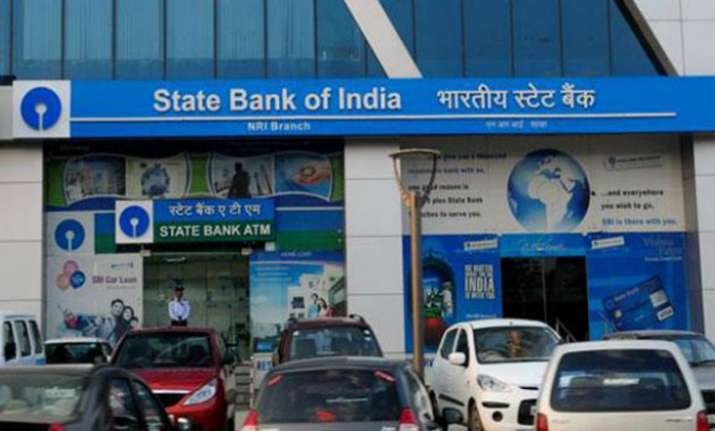 Starting today, the country's largest lender State Bank of India (SBI) will impose a penalty on non-maintenance of minimum balance in accounts besides effecting a revision in charges on other services, including ATMs.
As per the list of revised charges of the SBI, effective April 1, failure to maintain Monthly Average Balance (MAB) in accounts will attract penalty of up to Rs 100 plus service tax.
In metropolitan areas, there will be a charge of Rs 100 plus service tax, if the balance falls below 75 per cent of the MAB of Rs 5,000. If the shortfall is 50 per cent or less of the MAB, then the bank will charge Rs 50 plus service tax.
For branches falling in urban and semi-urban areas, customers are required to maintain an average of Rs. 3,000 and Rs. 2,000, respectively while the minimum balance in rural branches is Rs. 1,000.
The penalty ranges between Rs. 20 and Rs. 50 for rural areas.
The bank had suspended levying charges on breach of minimum balance requirements in 2012 to acquire new customers. The charges are being reintroduced starting today after permission by the Reserve Bank of India (RBI).
The bank will permit savings bank account holders to deposit cash three times a month free of charges and levy Rs 50 plus service tax on every transaction beyond that.
In case of current accounts, the levy could go as high as Rs 20,000.
Withdrawal of cash from ATMs will also attract a charge of up to Rs 20 if the number of transactions exceeds three from other bank's ATMs in a month. The bank will levy Rs 10 for more than five withdrawals from SBI ATMs.
However, SBI will not levy any charge on withdrawals from its own ATMs if the account balance exceeds Rs 25,000. In case of other banks' ATMs there will be no charge if the balance exceeds Rs 1 lakh.
SBI will charge Rs 15 for SMS alerts per quarter from debit card holders who maintain average quarterly balance of up to Rs 25,000 during the three months period.
There will be no charge for UPI/ USSD transactions of up to Rs 1000.
The SBI has defended the decision saying the fee was introduced to balance the costs incurred from managing Jan Dhan accounts.
"Today, we have lot of burden such as we have 11 crore financial inclusion or Jan Dhan accounts. To manage such a large number of Jan Dhan accounts, we need some charges. We have considered many factors and after analysing carefully, we have taken this step," SBI Chairperson Arundhati Bhattacharya had said last month. 
Five associate banks, BMB merge with SBI today
Meanwhile, five associates and the Bharatiya Mahila Bank became part of the State Bank of India (SBI) today, catapulting the country's largest lender to among the top 50 banks in the world. 
State Bank of Bikaner and Jaipur (SBBJ), State Bank of Hyderabad (SBH), State Bank of Mysore (SBM), State Bank of Patiala (SBP) and State Bank of Travancore (SBT), besides Bharatiya Mahila Bank (BMB), merged with SBI with effect from April 1. 
The total customer base of the bank will reach 37 crores with a branch network of around 24,000 and nearly 59,000 ATMs across the country. 
The merged entity will have a deposit base of more than Rs 26 lakh crore and advances level of Rs 18.50 lakh crore.