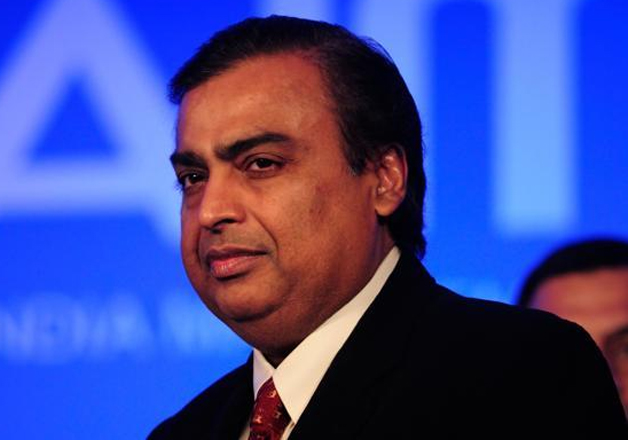 The Mukesh Ambani-owned Reliance Jio Infocomm has urged the Telecom Regulatory Authority of India (TRAI) to take legal action against the top telecos for violating licence conditions by not providing enough points of interconnect (PoI), thus causing bad services to its users.
In a letter addressed to the Telecom Secretary JS Deepak, dated August 12, the company said that the denial of PoIs, essential to connect subscribers of two different networks to complete a call, by incumbent providers is "unlawful" and "actionable".
"The continued denial and delay in the provisioning of points of interconnect (PoIs) by dominant incumbent telecom service providers is unlawful, and actionable for appropriate legal action, as prescribed in the licence agreement/apper to RS Sharlicable regulations," it reads.
The company also said that it has been complying with the relevant interconnect charges (IUC -- paid to the company running the network where a call is received) payment terms with all operators as per the relevant interconnection agreement.
The letter by RJio follows the Cellular Operators Association of India's (COAI) accusation that the company was bypassing Department of Telecommunication's (DoT) regulations by offering full-fledged services under the guise of test connections.
Airtel, Vodafone, Idea and Reliance are the members of the COAI, but it is dominated by the first three.
The COAI had even urged the DoT to immediately direct Ambani to snap all connections provided to 1.5 million (15 lakh) users.
In its latest letter, RJio further highlighted the call failure rates saying, "Users are experiencing a 65 per cent call failure rate. Without expediting the requisite points of interconnect augmentation, this situation will only get worse. Therefore, Reliance Jio's demand for additional points of interconnect is critical for its continued test trial and launch of commercial operations."
Reliance Jio Infocomm, which is yet to commercially launch its services, had launched trial services in December last year and its users are consuming 25-30 times more data than the average, because the services are free. The company is offering free connections and services to its employees as well as to general subscribers on invitation. Since the services have not been launched commercially, no tariff is being filed with the TRAI.
From last one month, telecos are slashing their 4G and 3G data prices to compete with RJio. RJio is currently offering 3 months of unlimited data on its LYF smartphones. It is further expected to offer 1GB of 4G data for as low as Rs 80. Apart from its LYF smartphones, it has tied up with Samsung, Apple and HTC in offering 3 months of free data on their new phones.