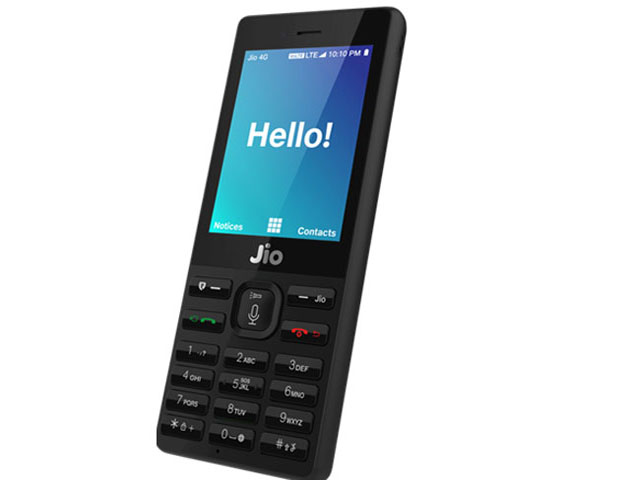 Reliance Jio Phone booking: Reliance Jio officially begin pre-bookings for JioPhone at 5:30pm, the free 4G feature phone, customers can reserve the device both online and offline. 
The free phone is, however, not exactly free as customers will have to pay Rs 1,500 security fee, which is refundable after three years. Regarding the Rs. 1,500 security deposit, Ambani had said at the AGM, "The security deposit is necessary to avoid any potential misuse of data."
The feature phone will go on sale in a few days from now and the company has officially started receiving pre-bookings from today.
Ahead of booking, Reliance Jio has launched a massive rollout exercise for the 4G feature phone with plans to deliver at least 1 lakh handsets every day to retailers and a target of selling around 4-5 million phones a week. 
Here is how the Reliance Jio 4G feature phone can be booked:
Jio Phone Offline Booking
Customers can visit authorised Reliance Jio retailer outlets such as Reliance Digital stores. Once the customer has furnished the Aadhaar details, he will be assigned a token number, which is necessary at the time of delivery of the phone. 
Reliance Jio Phone Online Booking
Those who wish to pre-book the phone online will have to log on to the Reliance Jio official website jio.com. As soon as the registration process begins on August 24, customers will see an image or button displayed on the homepage.
Customer will then have to select the Jio Free Mobile Phone Registration/ Pre-booking option. Fill in the required details such as address, contact details, shipping address. Security deposit of Rs 1,500 can be paid through debit/card or net banking.
Jio Phone delivery dates
As of now, there is nothing from Jio as far as the delivery dates of the phone are concerned. But, at the launch event, the company had said that the delivery would happen during the happen during the first week of September. The company had said that the phone would be available on first-come-first-serve basis.
Reliance Jio Phone Specifications
The JioPhone is a 4G feature phone with smart features like 2MP rear camera, VGA front camera, voice calling, 4G VoLTE support, Jio Assistant, GPS and more. The phone will come with 4GB internal memory that's expandable up to 125GB using microSD card. 
The JioPhone will also come equipped with NFC for digital transactions. However, the feature will not be available right away, but will be sent to the device through OTA updates. 
Moreover, there is no confirmation on whether the feature phone will support WhatsApp or not. However, a browser and facebook were spotted at the launch of the device.