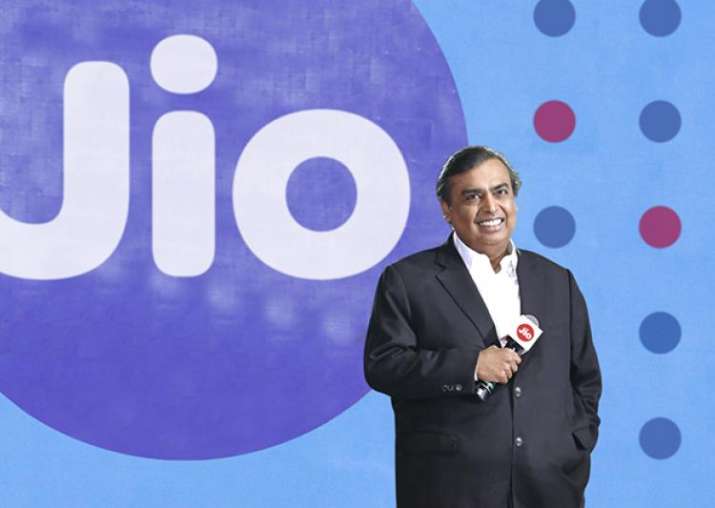 With an eye on removing the barrier of low availability of 4G-capable phones in the Indian market, Reliance Jio is all set to unveil a new 4G feature phone that is sure to disrupt the telecom market once again. According to a report in Economic Times, Reliance Jio's new 4G feature phone will be priced as low as Rs 500, a markdown from the Rs 1,000-Rs 1,500 range speculated earlier.
The launch of the feature phone by Reliance Jio will serve two purposes. One, it will help the new telecom entrant regain momentum in terms of bringing in more subscribers into its fold. The Mukesh Ambani-led company has April 2017, the registered over 112 million subscribers. While its entry sparked a euphoria in the telecom market, the lack of availability of 4G-capable phones at prices that masses can afford has slowed down its growth in subscribers.
With its new launch, Jio will hope to disrupt the feature phone market as well. The availability of 4G phone at as low as Rs 500 is sure to spark a faster migration of people to the 4G network, something which will give the company a major boost in terms of subscribers. As per the ET report, Jio has already placed orders for around 18-20 million 4G feature phones with Chinese manufacturers namely, Zhejiang Techain Electronics Technology Co., Shenzhen CHINO-E Communication Co, Crave and Megaphone. The shipments could begin as early as the end of this month or the first half of next month, it said.
However, there is no clarity yet on whether these new phones will be standalone or bundled with Jio plans. While you wait for the new offering, there is something else that Jio has given customers to cheer about.
224GB data at Rs 509
With the company's promotional offers -- Dhan Dhana Dhan and Jio Summer Surprise -- drawing to a close at the end of this month, Jio has offered its customers another opportunity to maintain high-speed data usage at low costs. The telco has launched a new offer that provides customers up to 224GB of 4G data, unlimited calls, and the other freebies as an alternative to buying the Rs 309 or Rs 509 recharge packs every month. Moreover, the new offer gives much more data than what came with the standard pack at the same price.
Customers will have to purchase a new JioFi device and a new Jio SIM card to get up to 224GB data. The Rs. 99 cost of Jio Prime membership is included in the cost of the JioFi device, and consumers will only have to buy one of the recharge packs on which the offer is provided.
The basic pack comes with 2GB data per month for 12 recharge cycles (12 x 28 days) with one-time payment of Rs. 149, meaning that you get 24GB data for a year with this pack at Rs. 149. In contrast, the standard Jio Prime user gets just 2GB data at Rs. 149 with 28-day validity.
Similarly, the Rs. 309 recharge pack gets you 1GB data per day for 6 recharge cycles (of 28 days), totalling 168GB. This is double the bundled data Reliance Jio is giving consumers at Rs. 309 under the Jio Dhan Dhana Dhan offer. The Rs. 509 recharge pack provides 224GB data (2GB per day cap) for 4 recharge cycles of 28 days. This, too, is higher than the 168GB data they get with the Rs. 509 pack for a regular SIM card.
Under the Rs. 999 pack, customers get 120GB data for 56 days against the same amount of data for 120 days for the standard Rs. 999 recharge with no limit to the daily data consumption.
All these offers, available only on prepaid SIM cards, come with unlimited calls, Jio apps subscription, and SMSes. Both the JioFi device and SIM can be purchased from Reliance Digital outlets, Jio retail stores, or online. However, the catch here is that the JioFi router itself costs Rs 1,999.