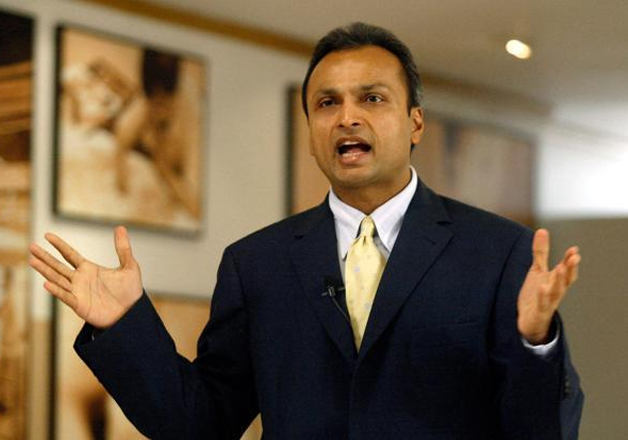 Mumbai: Reliance Defence, a part of the Anil Ambani-led Reliance Group, has inked a pact with Ukrain's state-owned Ukroboronprom to collaborate for assembling and maintaining the Antonov series of military and commercial transport aircraft -- a Rs.50,000 crore potential.
"Under the agreement with Antonov, Reliance and Antonov will jointly bid for the medium military transport aircraft program of Hindustan Aeronautics Limited," the company said in a release after a meeting Ambani held in the East European country with its President Petro Poroshenko.
"In addition to this, the two companies will also collaborate for the assembly, manufacture and maintenance, repair and overhaul of Antonov series of aircraft, to address the requirements of the Indian market and also the agreed Global markets," the statement said.
"Cooperation between Reliance Defence and Spetstechno Exports will focus on upgrade programs for the BMP 2 and Armored Vehicles, Unmanned Aerial Vehicles and Marine Gas Turbines for the Indian Navy frigate program in India."
It is understood that Hindustan Aeronautics is looking at a market size of up to 300 aircraft in the medium range. This will be potentially the largest collaborative effort involving the public sector, private sector and global manufacturers under the "Make in India" programme.
The value of program is expected to exceed Rs.50,000 crore, sources said.
"Plane assembly will take place in India with a gradual increase of localisation of production in the country in accordance with the legislation of India and Ukraine by agreement of parties," the Ukaranian company said in a separate statement.
"The partners also plan to organize a support in maintenance of the produced aircraft for the duration of their service at the Indian operators and in other countries."
As regards the armoured vehicles, the company said the collaboration concerns the manufacture and supply of components and systems for improving their mobility and modernisation. India has around 2,of them and most of them need upgrading and improving in tactical characteristics,it said.
Antonov is credited as the manufacturer of largest transport aircraft in the World. The Indian Air Force currently operates more than 100 AN-32 aircraft, which forms the backbone of its transport fleet," said the Reliance Defence statement.
Reliance Defence is a wholly owned subsidiary of Reliance Infrastructure and has several licenses for the full spectrum of military platforms covering development, manufacture and the supply of defence aerospace, land and naval platforms and equipment.