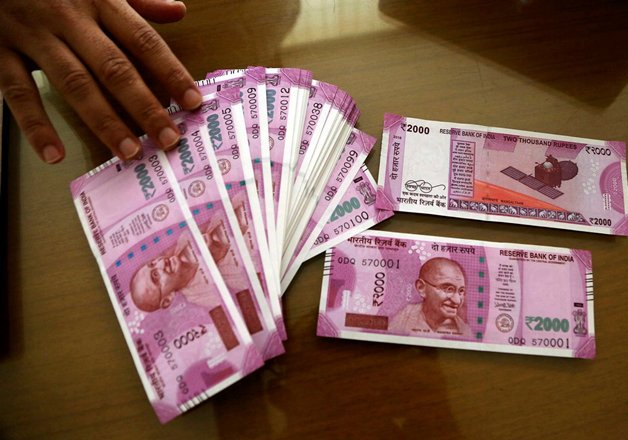 The Reserve Bank of India (RBI) has sufficient stock of cash which would last way beyond December 30, Union Finance Minister Arun Jaitley said today.
"RBI has adequate cash, not only to last till December 30, but well beyond that," Jaitley said.
On the question of being government less prepared, Jaitley said, "There was complete preparation. Not even for a single day did the RBI not release adequate currency stock through the banking system."
"A certain amount of currencies are to be released each day. There was already preparation for that. Therefore, stock has been maintained, adding both advance printing and current printing," he added.
Jaitley further said that small traders and businesses will get a tax advantage of more than 30 per cent for digital transactions.
The government had on Monday said that small traders and businesses with a turnover of up to Rs 2 crore would pay less tax if they accept payments through banking and digital means.
"There will be a significant tax benefit for small traders if you turn digital. It is a tax incentive to support digitisation of economy. If we calculate, many traders will get a tax advantage of more than 30 per cent for transactions in digital mode," Jaitley said.
On putting a ceiling of Rs 5,000 on deposit of old notes, Jaitley said, "Since the exemptions on using old notes have been lifted (in hospitals, railway stations and other places), there will be no question of getting old notes on a regular basis. Whoever has old currency must go and deposit it in one go. If somebody goes every day, it raises suspicion."
According to the RBI's notification issued on Monday, when a person deposits over Rs 5,000 in withdrawn currencies, then credit shall be given to that person's account only after questioning him or her, in the presence of two bank officials, as to why the notes were not deposited earlier. The bankers will keep the explanatory statement on record for future audit trail.
Deposits of Rs 500 and Rs 1,000 notes up to Rs 5,000 in value received across the counter will be allowed to be credited to bank accounts in the normal course until December 30.
With IANS Inputs