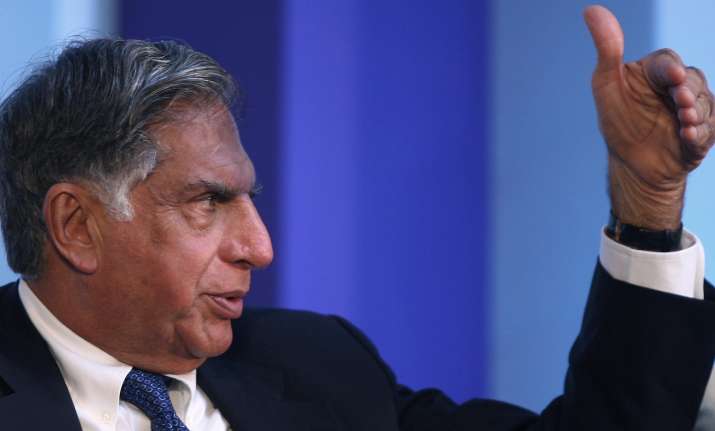 Hours after assuring employees of the Tata Group about the removal of Cyrus Mistry as the chairman of the company, Ratan Tata wrote to the Prime Minister Narendra Modi informing him about the removal of Cyrus Mistry with immediate effect. 
"A new management structure is being put in place and a selection committee has been constituted to identify the next chairman," Ratan Tata said in his letter.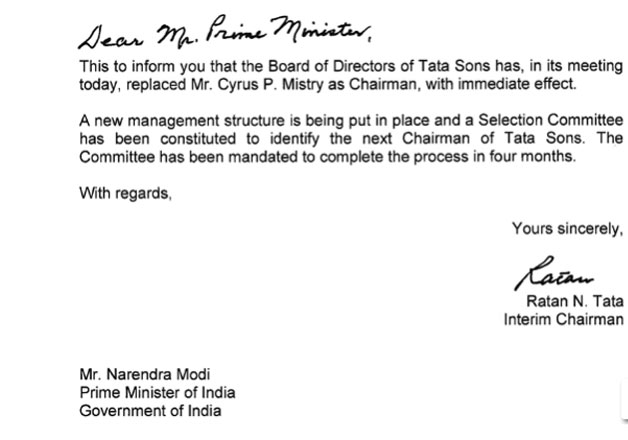 "The board has requested me to perform the role of the Chairman and I have agreed to do so in the interest of the company," he said in another letter to employees.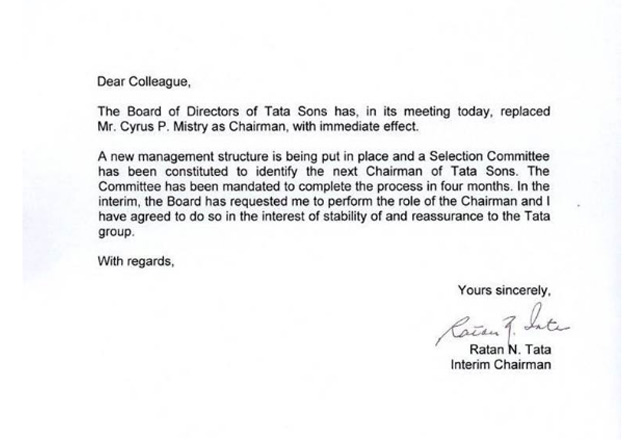 He further added that the selection committee has been mandated to complete the process in four months. 
Soon after making public the departure of Mistry, Tata Group's website removed all the details related to the GEC, including profile of the members.
Earlier yesterday, in a surprise move, industrial conglomerate Tata Sons on Monday replaced Cyrus P. Mistry as its Chairman and named Ratan Tata as the interim chairman of the company.
On the other hand, Mistry will now challenge his ouster from the company in the Bombay High Court. 
Mistry, who had been with the group since 2006 in various capacities, hails from the Shapoorji Pallonji family, which is the largest private shareholder of Tata Sons.
According to a report in The Economic Times, his ouster hasn't gone down well with Shapoorji and Pallonji Group. Dubbing it as illegal, the Group will challenge the move by Tata Sons.
There were no reasons given for the change of leadership of the man who was brought in with much fanfare but it is believed that Tata Sons was unhappy with Mistry's approach of shedding non-profit businesses, including the conglomerate's steel business in Europe, and concentrating only on cash cows.