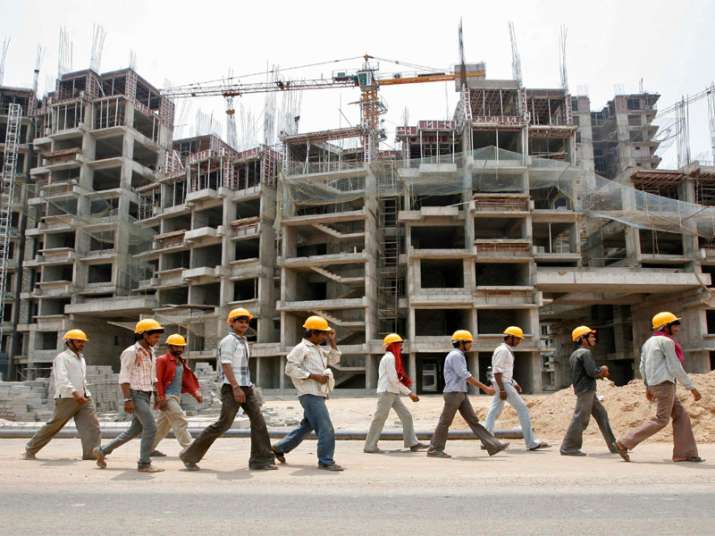 Prime Minister Narendra Modi's massive push for affordable housing for the country's billion plus population will unleash a staggering Rs 84 lakh crores in investments over the next seven years, a recent report has said.
The report further claims that rising incomes and affordability for the 1.3 billion people of India that the Prime Minister wants to cover under this ambitious plan, will trigger a wave of investments in the housing sector, making the current lot of India's un-housed a potent growth driver of India's economy.
In its report, CLSA India expects 60 million new homes to be built between 2018 and 2024, creating about 2 million jobs annually and giving a tailwind of as much as 75 basis points to India's gross domestic product.
The volume of social and affordable housing will rise almost 70 percent to 10.5 million annually by 2024, exceeding the 33 percent increase in the premium market.
"The housing sector is at a tipping point and will be the economy's next big growth driver," Mumbai-based analyst Mahesh Nandurkar and his colleagues wrote in a note last week. "The catalyst is the government's big push for an ambitious housing program."
Current growth of 33 per cent in premium market shall almost double by 2024, with a giant volume of inexpensive houses coming into the market, the firm says.
The report and its optimistic projections come at a time when the government is betting upon the newly introduced the Real Estate Regulation Act,2016 (RERA), to boost the real estate sector and its scheme "Housing for ALL".
Under RERA, all construction companies will have to use at least 70 percent of sale proceeds to complete residential projects, rather than funnel money to other projects. Developers will also no longer be allowed to start pre-selling apartments before all building approvals are obtained. Those who don't comply could face as many as three years in jail.
However, only 13 states and UTs have so far notified the rules. And only three of them– Maharashtra, Madhya Pradesh and Rajasthan – have appointed a housing regulator. Besides, none of the states apart from Maharashtra has set up a website where developers and brokers can register or apply for new projects under the new Act, says a Live Mint report. 
The challenge before India is not small. As per Census 2011, 17 per cent of 400 million urban Indians (about 68 million) still live in slums. Number of Urban Indians is expected to reach 600 million by 2031 as per UN. 
The question that arises then is on the prospects of generating buyers for the 'affordable' 60 million houses. What makes the situation even more precarious is that home loans still remain out of reach for the poor and the growth in buying capacity of urban Indians continues to be low.
The biggest hurdle for the central government in this ambitious program, are perhaps the state governments as most taxes and laws related to land come under the state government.
The Centre has written to all the states to waive off the Stamp Duty varying between 4 per cent to 8 per cent on affordable homes.
In June 2015, PM Modi rolled out the "Housing for All" program aimed at constructing 20 million homes across the nation, and later home loans were revised and waived under the program in December'2015.
But it was in 2015 only, when more than 2 lakh homes were just piled up in Delhi-NCR (largest real estate sector of India). Residential buildings were supplied in excessive amount in the market.
"customers just don't want to buy," said Ashwinder Singh, chief executive of residential services at Jones Lang LaSalle Inc, in an interview with Livemint in 2015.
Customer behaviour has changed in the last few years, said Singh, with buyers having lost confidence in a developer's ability to construct and deliver a project on time.
Will Indian metro's skyline have affordable apartments besides, world's costliest home or not, shall be answered soon.