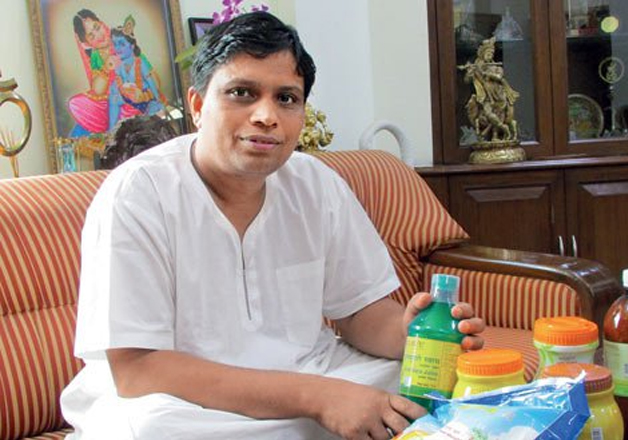 Yoga guru Baba Ramdev's close aide and CEO of Patanjali Ayurved, Aharya Balakrishna, has entered the club of India's richest men under the FMCG sector.
According to reports, Balakrishna, who owns 94 per cent share of Patanjali, has wealth of around Rs 25,600 crore. 
The recently released Hurun India Rich List 2016, which has been topped by Dabur's Anand Burban with a net worth of Rs 41,800 crore, also features Balakrishna. The 44-year old was ranked 26th among 339 in the list with individuals having Rs 1,600 crore.  
"Yoga Acharya's Patanjali took the market by storm and is eating away market share of other multinational FMCG's. Patanjali registered a turnover of Rs 5000 crore and expects to hit Rs 10,000 crore in 2017," the Hurun India Rich List report said.
The Hurun Report is a research unit based in China, known for its annual China-rich list. The company started its India operations in 2012.
Balakrishna is the MD and principal stakeholder in Patanjali Ayurvedic Limited. He co-founded the company with Baba Ramdev in the 1990s in Haridwar, under the name of Divya Pharmacy.
Balakrishna takes no salary as CEO of Patanjali. 
Patanjali Ayurved group has equalled itself among several commercial giants in the Indian market