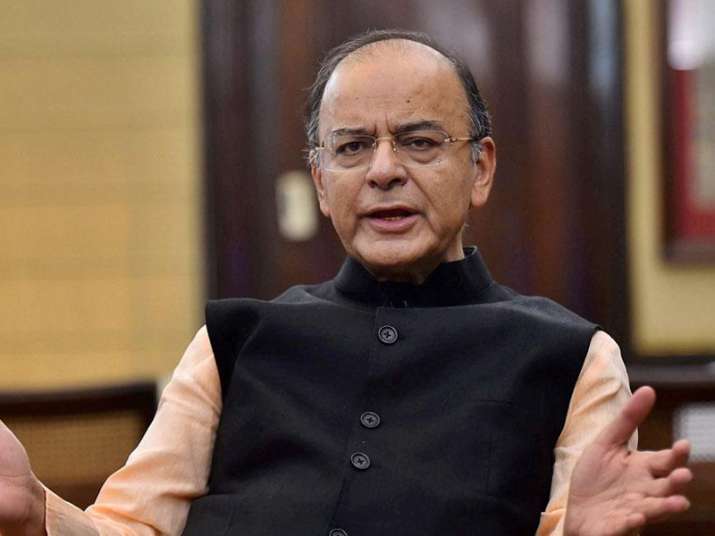 Union Finance Minister Arun Jaitley today hailed the passage of four Goods and Services Tax (GST) Bills in the Lok Sabha, terming it as a milestone in economic history of the country.
Congratulating the Council members for their efforts, the Finance Minister said that decks are now clear for the roll-out of the new indirect tax regime from July 1.
"I congratulate everyone on the passage of GST Laws by Lok Sabha. It is a landmark tax reform since independence. A historic day for all of us. Congratulations to every trader, producer and consumer of goods and services in the country on the passage of historic GST Laws," Jaitley said a tweet.
The four GST Bills - Central Goods and Services Tax (GST) Bill, Integrated GST Bill, Compensation GST Bill and Union Territory GST Bill 2017 - were passed in the Lower House on Wednesday.
"Historic occasion in Lok Sabha. Four GST bills passed. Fortunate to witness this transformative moment," Economic Affairs Secretary Shaktikanta Das tweeted.
"The hard work put in by GST Council members and officers bore fruits today in terms of four classic pieces of legislation passed by Lok Sabha. My compliments to all those who worked hard in the last 10 years to arrive at this historic milestone in economic history of this country," Revenue Secretary Hasmukh Adhia said in a tweet.
Meanwhile, the Indian industry, which has welcomed the GST Bills passage in Parliament, has however, called for a postponement of the targeted implementation date of July 1, to allow it to prepare adequately for the GST rollout.