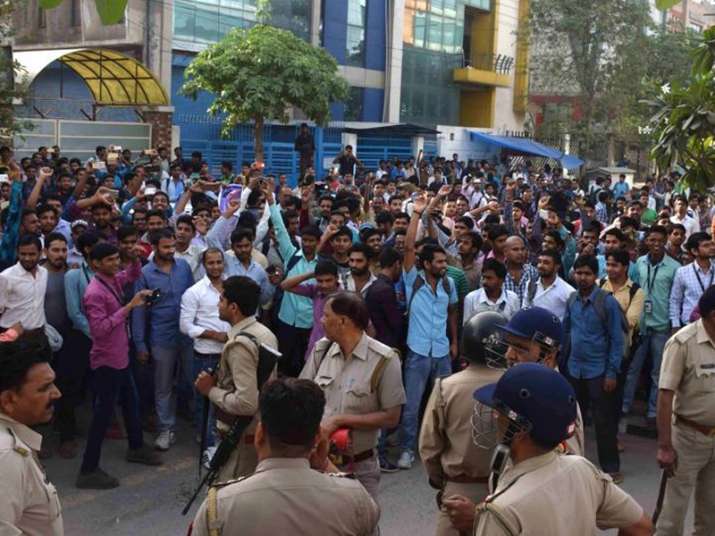 Noida Police on Wednesday registered a case against a Chinese national for allegedly showing disrespect to the Tricolour at smartphone maker Oppo's factory here.
Police said that the case was filed on a complaint registered by the company employees against Suhahu, production manager in the company's Noida Sector 63 office.
Police said that they have also examined CCTV footage of the incident site to come to a conclusion. Suhahu is accused of tearing the national flag and throwing it into a dustbin.
"The police are in the process of collecting evidence against the Chinese officer, Suhahu, who is accused of tearing a poster with a picture of the Indian flag and throwing it in a dustbin. The CCTV footage of production house and company is being examined to establish evidence against him," Superintendent of Police (City) Dinesh Yadav said here on Wednesday.
"Suhahu, who is a production manager in the company, is in India now and if needed, will be called to join the investigation within a couple of days," Yadav added. 
Protests started outside the company's office on Monday evening after Suhahu allegedly tore a poster with a picture of the Indian national flag which was pasted on a wall of the company's Noida Sector 63 office. The flag was put up on the wall on January 26, when the company celebrated Republic Day.
Hundreds of workers on Tuesday assembled and protested outside the company office against the company management for disrespecting the national flag, demanding suspension and strict police action against Suhahu. The area was cleared after senior officers of the district administration intervened.
Yadav said that employees of the company were already sore over their grievances not being addressed by the executives, such as defaulting on overtime payment, violation of labour laws, security and other issues.
Senior officials, including Yadav, District Magistrate NP Singh as well as the Labour Commissioner held a meeting with the Oppo executives. It was decided that the company would constitute a committee to probe the matter and address the demands of the employees.
Meanwhile, the company has said that it has initiated strict action against the employee in question. There have also been reports of the company halting the production of handsets here as its workers and locals continue to protest.