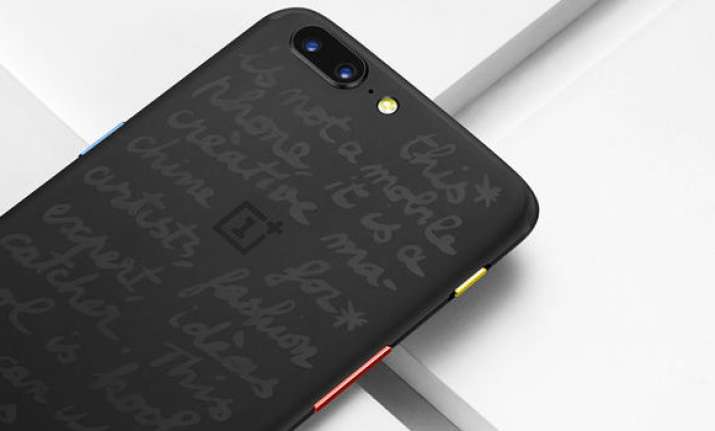 Smartphone maker OnePlus has joined hands with French fashion designer Jean-Charles de Castelbajac for a limited edition versions of its products. These special products, which include the flagship OnePlus 5, will carry moniker JCC in the product description and name. For example, the special edition OnePlus 5 has been named OnePlus 5 JCC+.
OnePlus said it will hold a pop-up event in Paris on September 22 to showcase the JCC products, which will include holsters, bags, caps, t-shirts, and a limited-edition OnePlus 5 that is reflective of "Castelbajac's signature, chromatic style".
"We're always looking to try new things with partners who embody the Never Settle spirit," said OnePlus co-founder and Head of Global, Carl Pei. "It's been great collaborating with an icon like Jean-Charles Castelbajac, who is continuously bringing game-changing ideas to the fashion industry."
OnePlus will make the products available for purchase starting October 2 in the EU. There is little chance of the limited edition products coming to India. The exclusive Castelbajac inspired OnePlus 5, with 8GB RAM, 128GB storage and a dual camera, will be on sale in Europe from October 2 at a price of Euro 559 (Rs 43,171).
While the chances of the availability of the JCC version of OnePlus 5 is bleak, the company is said to be working to increase its reach and is trying to get into offline channels for the sale of its phones. It was part of this plan that saw OnePlus announce a partnership with Croma for sale of OnePlus 5 in select Croma stores across India.
OnePlus 5 has a starting price of Rs 32,999 for the 64GB version while the 128GB variant costs Rs 37,999, making it one of the best phones available in the Indian market at the cost.
The OnePlus 5 uses an almost stock version of Android, has 6GB RAM inside it (8GB variant also available), dual-camera setup with 16-megapixel image sensor, an all-metal body as well as features like Dash charging. The phone is powered by Qualcomm Snapdragon 835 processor.
While Indian enthusiasts willing to shell out an extra Rs 10,000 for the OnePlus 5 JCC variant may be disappointed, there is something to cheer about. OnePlus said it will be making the accessories available in India. "In India, the accessories line will be available for purchase via OnePlusstore.in or through referral points on OnePlusstore.in, starting at October 2," said OnePlus.
"Customers will be able to buy limited edition Callection and Never Settle T-shirts for Rs 1999 and tote bag for Rs 1599."