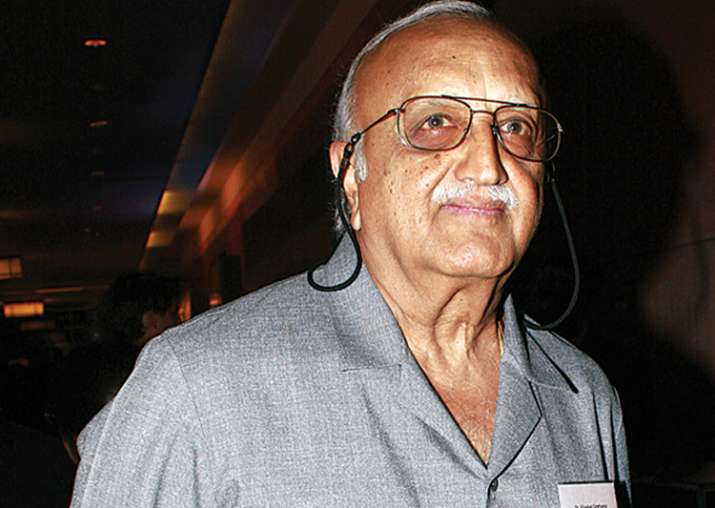 Dr Vijaypat Singhania, the chairman emeritus of the Raymond Group, and once one of the country's richest men, has today been pushed to financial misery. The 78-year-old, who worked day and night to establish Raymond Ltd and later passed over the reins to his son Gautam, has today been sidelined to the margins by the one he passed on his fortunes to.
The business veteran has alleged that his son Gautam isn't even allowing him access to a flat which he owns and now resides in a rented house in south Mumbai's Grand Paradi society.
The details came to light when Vijaypat filed a petition in the Bombay High Court seeking possession of a duplex in the redeveloped 36-storey JK House on Malabar Hill. In 1960, when JK House was unveiled, it was a 14-storey structure. 
Four duplexes in the building were later handed over to a Raymond subsidiary Pashmina Holdings, reported the Times of India. In 2007, the company decided to go in for redevelopment. As per the deal, Vijaypat and his son; Veenadevi, widow of Vijaypat's brother Ajaypat Singhania; and her sons Anant and Akshaypat were to get a 5,185 sq ft duplex each in the new building on a payment of Rs 9,000 per sq ft.
Vijaypat's lawyer Dinyar Madon told the court that while the 78-year-old gave away all his wealth to his son, the son is now driving 'him out of everything'.
According to Madon, Vijaypat gave up all his shares worth around Rs 1,000 crore in Gautam's favour, but now he has been left to fend for himself. 
"They are trying to squeeze him (Dr Vijaypat Singhania) now. All his perks - like a car and a driver -- have been taken away," the lawyer informed court.
Veenadevi and Anant have already filed a joint petition in the Bombay HC staking claim to their apartments. Akshaypat has also filed an independent plea in the HC.
Lawyers Janak Dwarkadas and Virag Tulzapurkar, representing Raymond, said that Gautam had not been made a party in the petition and that it was restricted to the two companies involved - Pashmina Holdings and Raymond.
In his petition, Vijaypat asked for an injunction against the company from creating any rights in the duplex on the 27th and 28th floor of the JK House. 
He also sought Rs 7 lakh per month from the company.