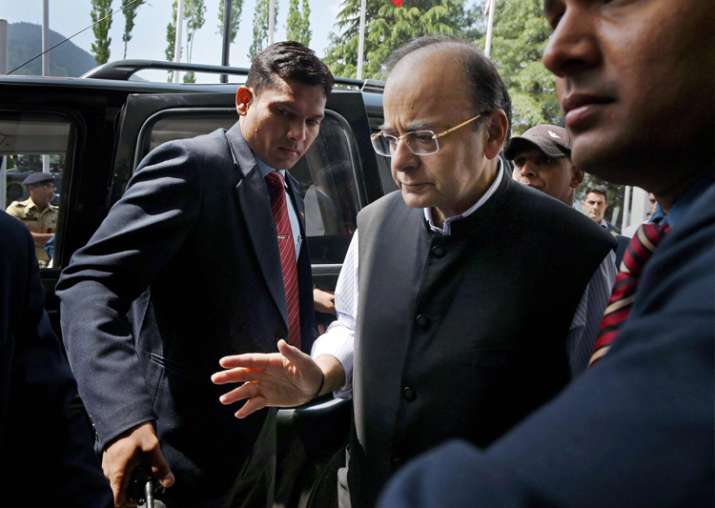 On the first day of its crucial two-day meeting in Srinagar, the Goods and Services Tax (GST) Council on Thursday approved all nine rules for the rollout of the new indirect tax regime. 
The nine rules finalised by the council pertain to composition, valuation, transition, input tax credit, invoice, payment, refund, registration and return.
Exemptions are expected to be taken up before setting up the GST rates. Members of the Council said that the list of exemptions, which is likely to include around 100 items, could be firmed up by Thursday. 
The Council, in these two days, will fit most of goods and services in either 5, 12, 18 or 28 per cent tax bracket. The rates thus fixed will be charged from July 1, the scheduled date for the rollout of GST -- India's biggest tax overhaul since independence.
The GST will be a national sales tax that will be levied on consumption of goods or use of services. It will replace 16 current levies -- seven central taxes like excise duty and service tax and nine state taxes like VAT and entertainment tax -- thereby creating India as one market with one tax rate.
Jaitley had earlier this month expressed confidence of the GST Council arriving at tax rates in the May 18-19 meeting.
Around 1,000 security personnel will be pressed into service for sanitising the conference venue and the hotels the officials will be staying. Another 400 men will be deployed for the security of the delegates, state police official said.
The holding of the meeting in Srinagar is not just the Centre's initiative but many of the states too had demanded way back in February that the Council should meet in Jammu and Kashmir when it decides the tax rates, official sources said.
With the GST, India will join select league of nations with a goods and service tax. France was the first country to implement the GST in 1954.
Since then Germany, Italy, the UK, South Korea, Japan, Canada and Australia have been among the over a dozen nations which have implemented the GST. China implemented GST in 1994 while Russia did it in 1991. Saudi Arabia plans to do it in 2018.