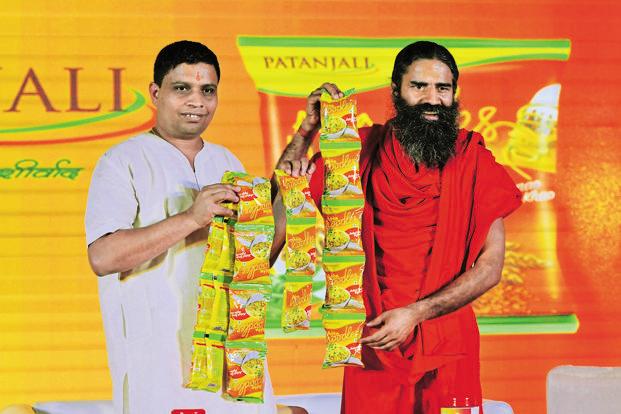 Patanjali Ayurved Ltd., Yoga Guru Baba Ramdev's Ayurvedic flagship, is all set to sway the social media with its extensive digital marketing campaign. Patanjali has announced it would collaborate with social media giants Facebook and Google in this regard, news agency ANI reported. 
This will be a new beginning for the company in looking to reap the benefits of advertising using digital media, as compared to print and other channels. 
The company has already strengthened its presence on the online platform through its extensive campaigning and promotional activities on Facebook and YouTube. 
The online campaign, which started in February, received positive response, with Google searches registering an eleven-fold growth in four years. Meanwhile, the viewership on YouTube increased from 30 lakh to 15 crore. 
Over 80 per cent responses on Facebook were registered from the youth concentrated in Karnataka, Odisha and Punjab, which was possible due to the promotional campaigns and live interactions held by the company.
To appeal to the southern states, Patanjali, along with Google and Facebook introduced narratives in the local languages for Andhra Pradesh, Kerala, Tamil Nadu, Karnataka and Telangana. 
The company is also campaigning online for a boycott of foreign products, in lieu of the "Go Swadeshi" movement initiated by Baba Ramdev. 
As a result, Patanjali's herbal toothpaste 'Dant Kanti' has started giving brands like Hindustan Unilever's Pepsodent, Colgate's Active Salt and GlaxoSmithKline's Sensodyne run for their money.
Patanjali has claimed that Dant Kanti's share in oral care segment has grown around 300 percent over the past year and it has become fourth largest toothpaste company in India.
According to reports, Dant Kanti registered 6.2 per cent share in the oral care market during the quarter ended in June. In same period last year, Patanjali's toothpaste had 2.2 per cent share in the segment.