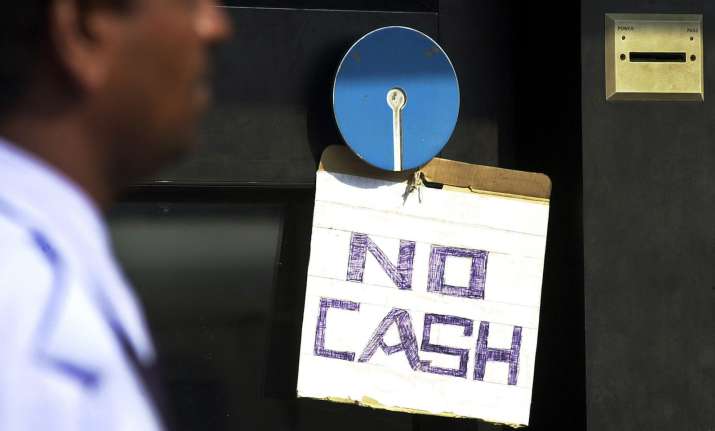 In what should come as a huge breather for people waiting outside ATMs to withdraw cash, a new website can now help you locate an ATM with cash in your vicinity.
The website that goes by the domain name of 'www.cashnocash.com' updates real time statistics based on the users' feedback and lets you know which ATM has cash, which has long queues and which has gone cash-dry.
Just log in and type in your area code. The website will display which ATM has cash and which doesn't. 
Since the website updates data based on users' feedback, one can update the status by clicking the ATM venue link and then selecting one of the three options -- cash, long wait and no cash -- to help the website get updated for other users.
Meanwhile, the Supreme Court today refused to stay the demonetisation of Rs 500 and Rs 1000 currency note but directed the Centre to take requisite steps to ensure that the general public was not burdened by its decision.
"We will not be granting any stay," a bench comprising Chief Justice T S Thakur and D Y Chandrachud said.
The bench was hearing a batch of petitions seeking to quash government's decision to demonetise Rs 1,000 and Rs 500 currency notes.
Taking note of the difficulties faced by the common people, the apex court asked the Centre about the steps it took in this regard. "What more steps are you exploring and considering in relation to inconvenience caused to people?" the Supreme Court asked the Centre.
"Discontinuing of higher denomination notes appears to be carpet bombing and not surgical strike," the bench added.
The bench asked Attorney General Mukul Rohatgi to file an affidavit about the measures already undertaken by the government and the Reserve Bank of India to minimise public inconvenience.
The hearing has been adjourned to November 25.
(With IANS inputs)