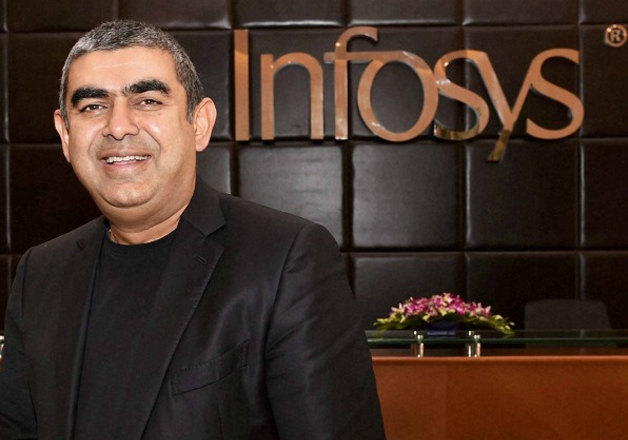 Infosys founder and minority shareholder NR Narayana Murthy has been the harshest critics of Vishal Sikka, the first non-promoter CEO of the $10 billion tech giant. Sikka stirred up a storm with his announcement to quit as MD and CEO of the company on Friday. The decision sent stock markets on a downward spiral and put the focus back on the tussle between the management and the founders. The Infosys Board has blamed the continuous attacks by Murthy for Sikka's exit.  
Murthy has been very public in his outbursts against Sikka over the past six to seven months. He has been critical of Infosys for shortcomings in corporate governance, something the company has denied repeatedly.  Now, an email that was written by Murthy to some of his advisers throws open the deep divisions that exist within the Infosys board. Significantly, the contents of the email also indicate that Sikka's future at the company may well have been a foregone conclusion in any case.
In the email dated August 9, the Infosys founder claimed that at least three Independent Directors of the company told him that Vishal Sikka was "more chief technology officer (CTO) material than chief executive officer (CEO) material," Mint reported Friday.  
"All that I hear from at least three independent directors, including Mr Ravi Venkatesan (co-chairman), are complaints about Dr Sikka. They have told me umpteen times that Dr Sikka is not a CEO material but CTO material. This is the view of at least three members of the board, and not my view since I have not seen him operate from the vantage point of an Infosys board member," Mint quoted Murthy as saying in the email.
"I have nothing against Dr Vishal Sikka. I enjoy spending time with him. I have never commented about his strategy or its execution," he wrote.
Murthy then goes on to criticize the board for inaction. "My problem is with governance at Infosys. I believe that the fault lies with the current board. If the board had not embraced inaction and had ensured proper governance then they could have created checks and balances required in any well-run company. That, alas, does not exist today."
The Infosys board has Sikka and Chief Operating Officer U.B. Pravin Rao as executive members and nine independent directors. Other than non-executive chairman R. Seshasayee and co-chairman Venkatesan, the other independent directors are D.N. Prahlad, Punita Kumar-Sinha, John Etchemendy, Jeffrey Lehman, Roopa Kudva, Kiran Mazumdar-Shaw and D. Sundaram.
The Mint report said that the board member confirmed the contents of the email and also confirmed a separate email written by Murthy on July 8, highlighting several reasons why the board of Infosys should make reports of all investigations public.
On Thursday, Infosys said: "Each of the professional, exhaustive, expensive and time consuming investigations unequivocally found that the complaints were false and that there was no evidence whatsoever of wrongdoing. The Board has described the results of those investigations publicly, and most recently, on June 23, 2017 released publicly a report by Gibson Dunn, the investigating firm, that investigated the allegations (including alleged improprieties in the acquisition of Panaya) made by an anonymous complainant to SEBI in February 2017. The report was addressed to the Audit Committee and summarized their findings that there was no wrongdoing." It said the investigations involved interviews with "dozens of people (including Mr N.R. Narayana Murthy)..."
It added in the emailed statement: "The Board welcomes feedback, input, and criticism regarding substantive matters, but it denounces the repeated and unfounded personal attacks on Dr Sikka and the members of the Board. The Board will continue to judge itself, management and the Company based on substantive performance as established by demonstrable evidence, and not on unsubstantiated complaints by anonymous persons or media reports of statements made by critics who promote or rely on incorrect information."