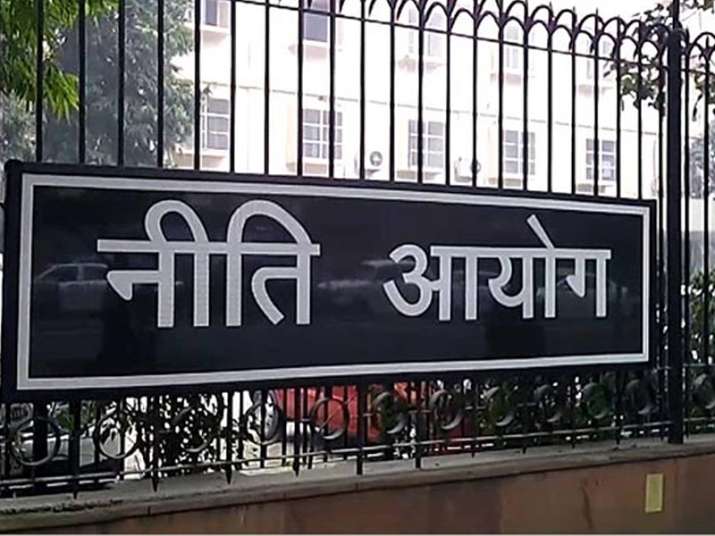 The NITI Aayog has suggested that the government allow direct buying of agriculture products in its bid to eliminate middlemen and double farmers' income by 2022 in line with the Narendra Modi-led government's promise.
According to a report in The Economic Times, the NITI Aayog has been pushing for early adoption of the Agriculture Produce and Livestock Marketing (Promotion and Facilitation) Act, 2017, prepared by the Ministry of Agriculture & Farmers Welfare, by the states.
The Act, once implemented, will make the entire state a designated area for farmers to sell their produce, single trader licence, single levy of taxes, and electronic auctioning of output.
States like Uttar Pradesh, Haryana and Punjab have already responded well to the Act, it said.
"Majority of states have shown willingness to implement the Act with Punjab likely to roll out as early as its next assembly session," the report quoted NITI Aayog member Ramesh Chand as saying.
"Ownership of states for doubling farmers' income is important. We are here to protect the interest of producers and consumers," Chand added.
At present, the Agriculture Produce Market Committee Act (APMC) has not been implemented by majority of states, resulting in farmers continuing to face the brunt of middlemen while selling their produce. 
Earlier on Sunday, the NITI Aayog had called a meeting of state agriculture ministers and urged them to take steps for doubling farmers income by 2022, when the country will celebrate the 75th anniversary of independence.