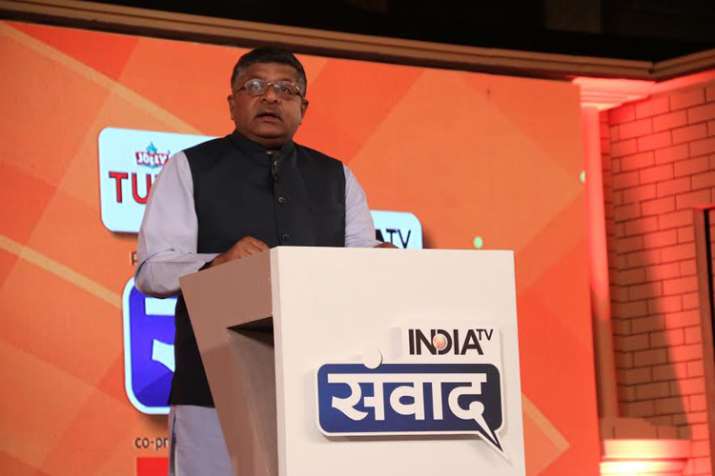 The recent cyber-attack by ransomware virus 'Wannacry' that crippled the digital network of Europe has had nearly zero impact in India, the government said today. 
Speaking at India TV conclave "Samvaad", Minister of Electronics and Information Technology Ravi Shankar Prasad, said, "We have been strengthening our cyber security and I can proudly say that the recent cyber-attack had nearly zero per cent impact in India."
Prasad said the government was working hard to promote Digital India throughout the country. 
Meanwhile, India's cyber security unit CERT-In today said it has not received any formal report of cyber-attack on India's vital networks by 'WannaCry'. 
India is on high alert, monitoring critical networks across sectors like banking, telecom, power and aviation to ensure that systems are protected against the attack that has claimed victims in more than 150 countries over the weekend. 
"Everything seems to be normal, so far. No reports have come to Cert-In. We have been in touch with Microsoft and others...even they have not got any reports," Indian Computer Emergency Response Team (CERT-In), director general, Sanjay Bahl was quoted a saying by PTI. 
He added that the Cyber Swachhta Kendra -- government's portal on information about cyber security -- is being updated on regular basis since Saturday. 
'WannaCry' has disrupted networks in over 150 countries, including Russia and the UK and is being termed as one of the most widespread cyber-attacks in the history. 
Reports suggest that over two lakh systems globally could have been infected by the malicious software. 
Security solutions providers have also accelerated efforts to develop tools to tide over the crisis.