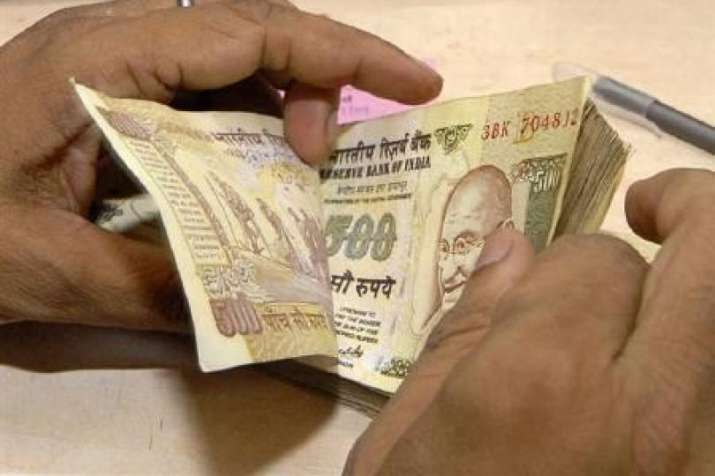 Income tax mop-up from the metropolis remained flat during the first half of this fiscal at Rs 98,683 crore, as compared to Rs 97,499 crore in the year-ago period. 
The reason behind low mop-up is said to be primarily due to poor show by banking and pharma sectors as well as higher refunds. 
At the national level, the direct tax kitty swelled by close to 9 per cent to Rs 3.27 trillion during the first six months of the current financial year. 
While the total refunds jumped by 27 per cent nationally to Rs 86,491 crore, the Mumbai zone saw refunds of Rs 36,690 crore, from Rs 28,395 crore a year ago, indicating a growth of 29.2 per cent. 
The tepid collection from the megapolis, which saw only 1.21 per cent growth, was due to the fact that the Mumbai zone, which accounts for 35 per cent of the overall direct tax collection, saw huge refunds, according to tax department officials. 
The Income Tax Department now has to make refunds to assessees within three months of an order issued by authorities like a court or the Income Tax Appellate Tribunal. 
Still, the department is hopeful of meeting the tax mop-up target for the entire fiscal. 
"Our net revenue collection rose just 1.21 per cent to Rs 98,683 crore as of end September from Rs 97,499 crore a year ago, as sectors like banking and pharma have not done well during the period," the newly-appointed Principal Chief Commissioner of Income Tax in Mumbai, S K Anand told PTI. 
Speaking about the huge refunds, Anand said the zone has seen a 29.2 per cent increase in refunds at Rs 36,690 crore during the reporting period from Rs 28,395 crore a year ago. 
He, however, sounded confident of meeting the overall target, saying, "We are still quite hopeful of achieving the target of Rs 2.79 trillion for the entire fiscal. 
"Excluding refunds, the department has collected gross revenue of Rs 1.35 trillion during the reporting period, up from Rs 1.26 trillion a year ago, which shows a growth of 7.27 per cent. 
"Revenue collection from corporates in the form of advance tax stood at Rs 63,058 crore, a growth of 9 per cent from Rs 57,818 a year ago," he said.
When it comes to TDS (tax deducted at source), the Mumbai zone grew 12.1 per cent to Rs 45,418 crore from Rs 40,517 crore. 
"We have adopted a multi-pronged strategy to achieve the collection target during the remaining part of the fiscal," he said. 
Regarding the Dispute Resolution Scheme (DRS), which came into force since June 1 but gathered momentum only from October 1 on culmination of the Income Disclosure Scheme (IDS), he said, "We have started getting good response on this now", but did not elaborate. 
The DRS scheme is meant for those taxpayers whose cases are pending with the appellate authority as of February 29, 2016. 
There are around 2 lakh such cases across the country. There is a provision of tax payment plus penalty of 25 per cent under DRS which will end on December 31. 
Direct tax collections from the entire country in September went up 9 per cent to Rs 3.27 trillion. 
(With PTI inputs)