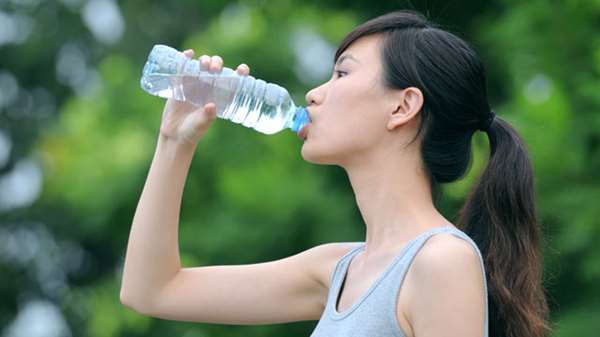 If you happen to be among those left complaining for the almost twofold prices of water bottles at airports, malls, cinema halls etc., there is good news for you. Come 2018 and malls, cinema theatres and airports won't be allowed to overcharge you for a bottle of water, with the Department of Consumer Affairs directing companies against charging different prices for identical products.The government had framed Legal Metrology (Packaged Commodities) Rules, 2011 to regulate pre-packaged commodities. The rules mandated compliance with certain mandatory labelling requirements, but were never implemented in letter and spirit.
"Based on the experience of implementation of the Rules and after a detailed stakeholder consultation, the Department has amended the rules, aimed at enhanced consumer protection, but at the same time balancing with the requirement of ease of doing business," the department said in an official statement.
In the amendment, specific mention is made that no person shall declare different MRPs (dual MRP) on an identical pre-packaged commodity unless allowed under any law.
"This will benefit consumers at large as they are having a complaint regarding dual MRP for an item depending upon a different type of public places like Cinema Hall, Airport, Malls etc" reads the statement. The new rule will come into effect from January 1, next year.
Restaurant owners, however, claimed that the new amendment cannot be applied to them. "This won't be applicable to restaurants as under GST they come under the category of supplier services. And the latest notification is applicable for retail services where the customer buys off the counter," Rahul Singh, secretary, National Restaurant Association of India (NRAI) told Economic Times.
The government, in the amendment, also addressed the problems being faced by consumers in purchase of medical devices such as stents, valves, orthopedic implants, syringe, tools for operations etc., as prices of devices were sold according to the paying capacity of the consumer. Even after capping of MRP, many companies were not displaying the retail price of the product, said the statement. The government, with the new amendment, has made it mandatory for the manufacturers to display the MRP on medical devices.
Further, the government said that the goods displayed by the seller on e-commerce platforms shall contain declarations required under the rules like name and address of the manufacturer, packer and importer, name of the commodity, net content, retail sale price, consumer care complaint and dimension.