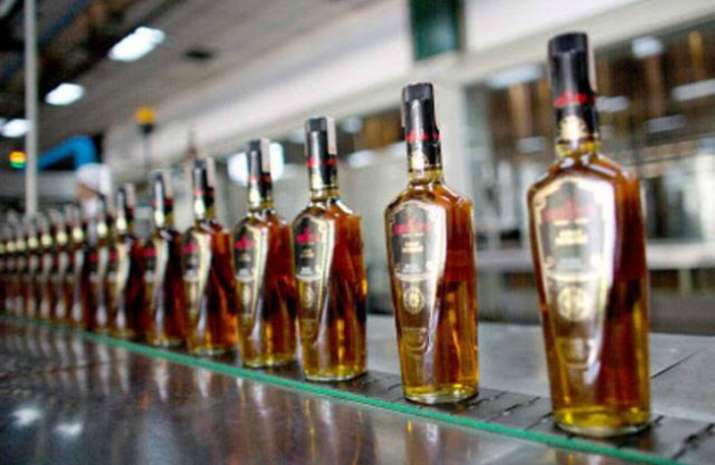 The Supreme Court's order saying there will be no sale of alcohol in hotels, restaurants and outlets within 500 metres of state and national highways has dealt a blow to the shares of liquor companies.   
On Monday, United Spirits Ltd fell 7.9 per cent, Pioneer Distilleries 1.1 per cent, Globus Spirits 2.2 per cent, Empee Distilleries 5.5 per cent, GM Breweries 1 per cent, Tilaknagar Industries 2.1 per cent, Radico Khaitan 5.6 per cent, Pincon Spirit 1.6 per cent and United Breweries was down 1.2 per cent.
A Mint report said analysts expected the apex court order to have a negative impact on volumes of breweries and distilleries companies with 35-40 per cent of liquor outlets located along highways.
"We expect the impact to be material but transitory in nature as de-stocking in first quarter of financial year 2018 due to relocation of these shops will be followed by restocking in 2Q/3QFY18 once shops are relocated," said Kotak Institutional Equities in a March 31 report.
A bench comprising Chief Justice J.S. Khehar and justices D.Y. Chandrachud and L. Nageswara Rao also modified an earlier ruling that banned sale of liquor within 500 metres of state and national highways. The court said the ban will be within 220 metres of the highways in towns with population below 20,000.
Notably, some states have resorted to innovative ways -- either declaring state highways as urban roads or issuing in-shop licences -- to circumvent this ban.
The Rajasthan government has declared state highways passing through habituated areas as urban or district roads, which do not come under the purview of this ban.
The Chandigarh government has also declared all city roads as urban roads. The West Bengal government has issued in-shop licences to all existing liquor shops situated within 500 metres of highways an in-shop outlets (bars/restaurants) allow consumption of liquor on its premises.