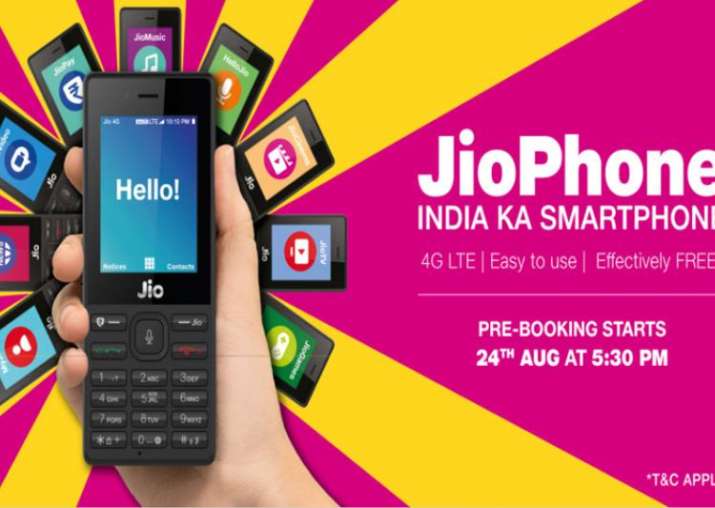 The process for pre-booking the much-awaited JioPhone which commenced at 5:30 pm on Thursday has been closed now. In a message on Jio.com, Reliance Jio said that it will inform people when the pre-booking resumes again. "Thank You India! Millions have pre-booked the JioPhone. We'll inform you when pre-booking resumes," a message on Jio.com said.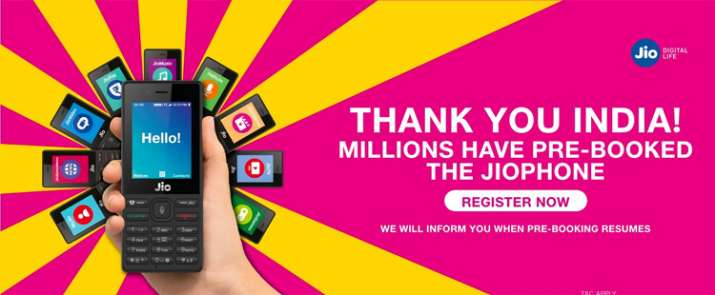 For the time being, those interested in the pre-booking can express their interest on Jio.com and the company has said that it will get back to all of them.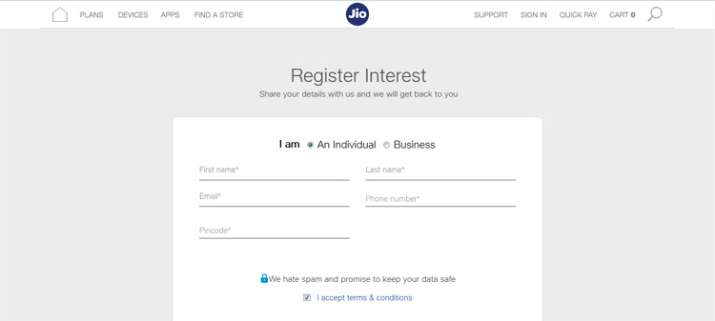 The pre-booking for the 4G-enabled feature phone was available both online and offline. Online bookings were available on both MyJio app and Jio.com website.
Interestingly, there is no word yet on when these devices will be delivered to those who have pre-booked the device.
Though Reliance Jio has called the device "free phone", it is not actively free as the customers will have to pay Rs 1,500 as security fee refundable after three years. At the time of the booking, the customer has to pay Rs 500 and he will have to pay the remaining Rs 1,000 when he collects the device.
Reliance Jio reportedly aims to sell as many as 100 million units of the phone in the first year, and roughly the same number the next year. 
The JioPhone comes with two primary recharge packs, priced at Rs. 153 and Rs. 309. The Rs. 153 JioPhone pack provides 500MB data at 4G speeds, 300 free SMSs, access to compatible Jio apps, such as JioTV, JioCinema, JioXpressNews, and JioMusic with free voice mails on Jio networks. The Rs. 309 Jio Phone recharge pack gives you the same benefits as the Rs. 153 pack but it also offers 1GB of data per day.