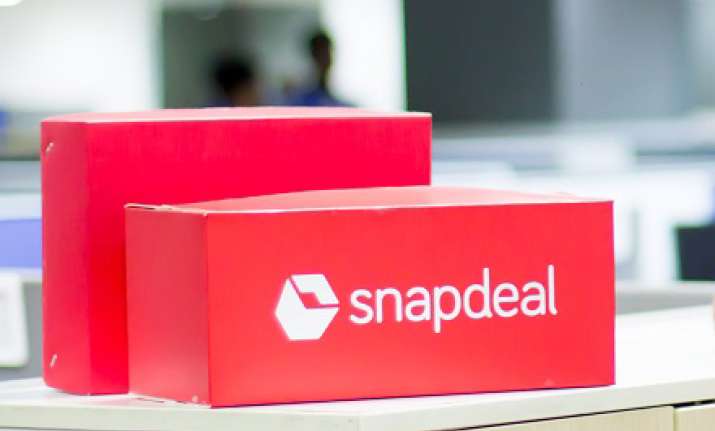 In a development that poses a fresh hurdle in what is potentially the biggest deal in Indian startup space, the board of Jasper Infotech, the parent organization of Snapdeal, has rejected Flipkart's offer valuing Snapdeal at around $800 million. While the deal is not completely off, Flipkart may have to come up with a fresh offer, one that would pacify Snapdeal's minority shareholders, reports said citing people in the know.
The development comes after Flipkart's fresh offer following its due diligence of Snapdeal. The reason behind the Snapdeal board's rejection to the deal is believed to be a valuation significantly lower from where it stood when the process began a few weeks ago. The offer made late last week, Mint reported citing anonymous sources, was lower than Flipkart's opening bid of $1 billion.
The deal valuing Snapdeal at $1 billion was in itself a steep markdown from the company's peak valuation of $6.5 billion last year. The markdown was seen as a sign of consolidation in the e-commerce industry that faces fierce competition between Jeff Bezos-owned Amazon India and Flipkart. The merger, if it goes through, will sharpen battle lines between Japanese SoftBank and Chinese giant Alibaba for supremacy in the Indian market.
With the deal stuck over the price, the finalization of the deal would now depend on negotiations between SoftBank Group and Tiger Global Management, the two largest shareholders in Snapdeal and Flipkart, respectively, said the people. SoftBank, which led the proposed sale of Snapdeal to Flipkart, is also in talks to invest in Flipkart and buy a part of Tiger Global's stake in the online retailer.
The deal was never a smooth ride right from the beginning. SoftBank, which wrote off investments in Snapdeal due to its poor performance against Flipkart and Amazon, had pushed for the sale of Snapdeal to Flipkart. It was SoftBank that managed to get the Snapdeal co-founders – Kunal Bahl and Rohit Bansal -- and shareholders – Kalaari Capital and Nexus Venture Partners – on board for the deal after a lot of convincing. All four, who were opposed to the sale, were to receive cash payouts as part of the deal.
Recently, the family office of billionaire Azim Premji, which is among the smaller investors in Snapdeal, had opposed the special payments to shareholders including its two co-founders and two early backers. The proposed contours of the deal included a $60 million payout for investors like like Kalaari Capital and Nexus Venture Partners, in addition to their new equity in Flipkart. Founders Kunal Bahl and Rohit Bansal would get a combined $30 million.
Azim Premji's family office opposed the differential payments which were proposed in a bid to win over larger Snapdeal investors and the founders who have agreed to a deep cut in valuation. PremjiInvest, in a letterto the Snapdeal board, said that small investors were unhappy with the difference in payments, adding that the $90 million to be handed to a select group of early Snapdeal shareholders and founders isn't acceptable.
Masayoshi Son-led SoftBank had got veteran Kabir Misra to convince Snapdeal investors to sell their stake. It took him more than three months to do it. The Snapdeal board includes Misra, Nexus co-founder Naren Gupta, Snapdeal founders, Vani Kola from Kalaari Capital, independent director Akhil Gupta (who's vice-chairman Bharti Enterprises) and Lydia Bly Jett of SoftBank Group International. SoftBank currently owns 33 per cent, while Nexus has around 10 per cent and Kalaari eight per cent in Snapdeal, according to documents filed with the Registrar of Companies.