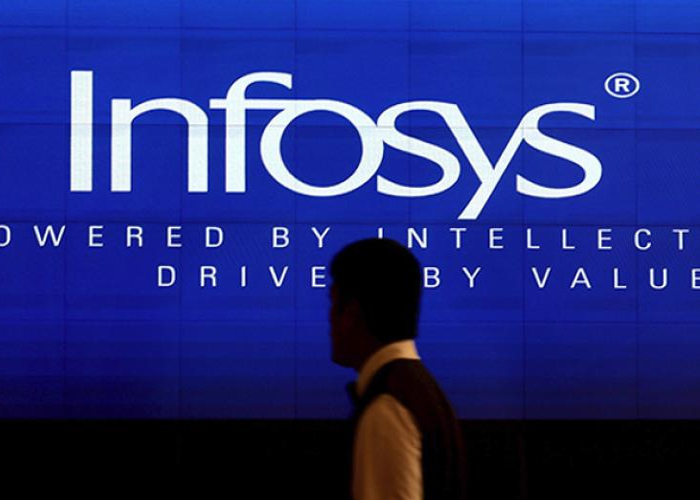 In a development that could mark an end of an era in Indian corporate history, Infosys founders – led by N R Narayana Murthy and Nandan Nilekani – are said to be looking at a complete exit from the company they built from scratch.
According to the Times of India, the promoter group, which also includes Kris Gopalakrishnan, S D Shibulal and K Dinesh, are exploring a sale of their entire 12.5 per cent stake in the company worth around Rs 28,000 crore. Murthy and the others co-founded Infosys in 1981 and took it public in 1993. All promoters had made an exit from the company's affairs three years ago but continued to hold stake in the firm.   
The move, if being considered, appears to have been triggered by the promoters' unhappiness over the manner in which the company has been run since their exit three years ago. It also comes at a time when the sector is faced with business uncertainties and employees face potentially large-scale attrition.
According to the report, any stake sale is most likely to take place through stock market block deals, and in tranches. A single, block deal is thought to be unlikely. Large private equity or sovereign wealth funds (SWFs) won't be enthused to write $4-5 billion cheques to be minority investors without any rights, the report said quoting a top banker.
However, Narayana Murthy, who holds 3.44 per cent stake in the company, denied there was any move to sell the promoter holding in the company. "It is not true at all," he was quoted as saying by TOI. Nilejkani said he did not comment of Infosys and refused to take any more questions, the report said.
The development follows a very public spat between Infosys CEO Vishal Sikka and Narayana Murthy in February this year. Murthy had then raised serious concerns over corporate governance and red-flagged the high compensation packages drawn by Sikka and other senior Infosys executives.
The sizable severance package offered to former CFO Rajiv Bansal also came in for severe criticism from Murthy. He also flayed the board, led by R Seshasayee, for having failed in its duty to guide the management in the right direction.
When asked whether it was his unhappiness at Sikka's style of functioning that was making him want to exit the company he co-founded 36 years ago, Murthy said, "Whatever I had to say about Sikka and Infosys I have said some months back. I have nothing to add to that."