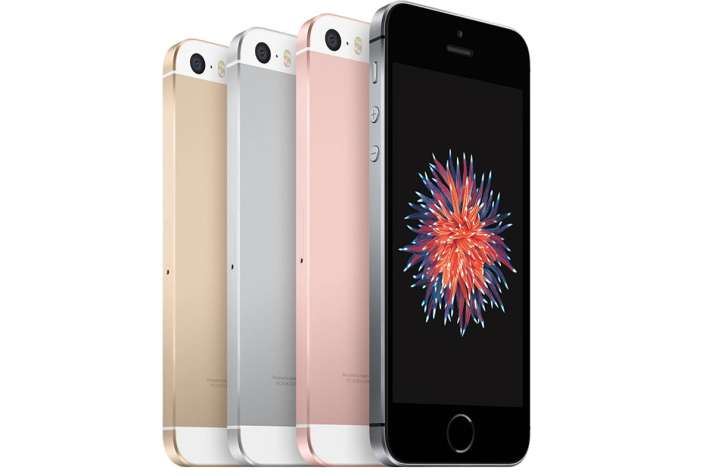 Days after Apple began the manufacturing of iPhone SE in Bengaluru providing a major impetus to the government's 'Make In India' campaign, India has now offered Apple Inc. tax-free import of components needed for local manufacturing, reports Reuters.
Electronics and IT Minister Ravi Shankar Prasad said that Apple wants to expand its manufacturing contract in Bengaluru, as it wants to have a bigger share in one of the world's biggest smartphone markets.
Cupertino, California-based Apple last week started making iPhone SE at its Taiwanese contract manufacturer Wistron's plant in Bengaluru.
Apple had earlier requested a 15-year tax holiday for all components that would be imported and needed to set up the plant in India.
A panel of ministries rejected that demand and has offered a phased programme to increase the share of local production in the manufacturing, says Aruna Sundararajan, Secretary at the Ministry of Electronics and IT.
"We have offered them tax exemptions on those components which could not be manufactured in India," Sundararajan told Reuters, adding that local manufacturing component would have to be increased gradually.
According to reports, India wants Apple to raise value addition share in phases of 3,5,7 and 10 years as the local capacity builds up, as part of Prime Minister Narendra Modi's plans to boost manufacturing.
Industry estimates the phased manufacturing programme to increase local value addition in mobile phones manufacturing to 40-50 percent in the next three years.
"It will be a little early to say that India and Apple have agreed on the common ground," said the official, adding India was ready to work out a roadmap to encourage manufacturing.
India does not want to become a "dumping ground" for used iPhones, which may major cause environmental problems. It was with this view that the government is understood to have rejected Apple's proposal to manufacture refurbished iPhones in India.
According to the report, the company is also planning to sell refurbished models of iPhone 6 and 6S.
Industry estimates suggest that the total value of mobile phones produced in India touched near Rs. 0.9 lakh crore ($13.90 billion) compared with 0.5 lakh crore rupees in the previous year.
Apple had informed the government this year in January that it is ready with a blueprint to begin manufacturing iPhones in India but wants fiscal concessions.
"We are waiting for Apple to come back," said Sundararajan.