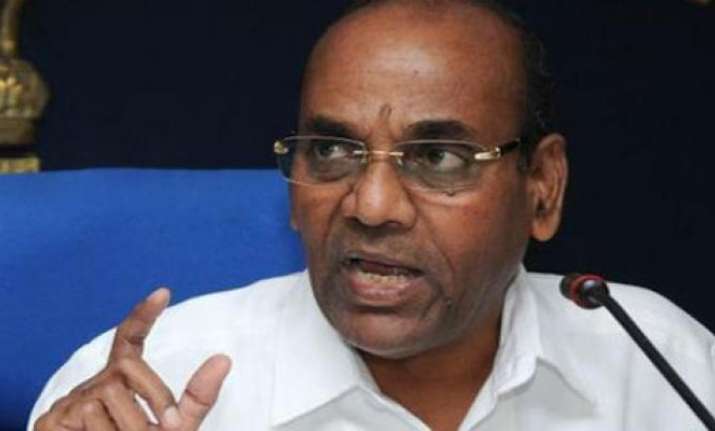 The Narendra Modi government has warned that India may face significant job losses because of the upcoming robot technology.
"Though the government feels pushing the industrial sector will lead to creation of more job opportunities but the upcoming robotics technology might lead to significant job losses," Union minister for Heavy Industries Anant Geete was quoted as saying by "Sputnik".
Anant Geete's statement comes at a time when the central government is struggling to create jobs for millions of Indians as PM Modi had promised during his election campaign for 2014 Lok Sabha elections. 
Despite PM Modi's ambitious "Make in India" programme that aims to create jobs, most of the manufacturing companies are moving towards automation, increasing fears of reduction in  jobs for humans.
The Union minister's fears over job loss stems from the fact the automobile, textile and banking sectors have started replacing contractual jobs with robotics.
According to media reports, Raymond, one of India's biggest employers, announced that it would lay off 10,000 workers and replace them with robots in its textile business.
It is also estimated that India's IT industry will lose 640,000 jobs in next five years due to large scale automation.