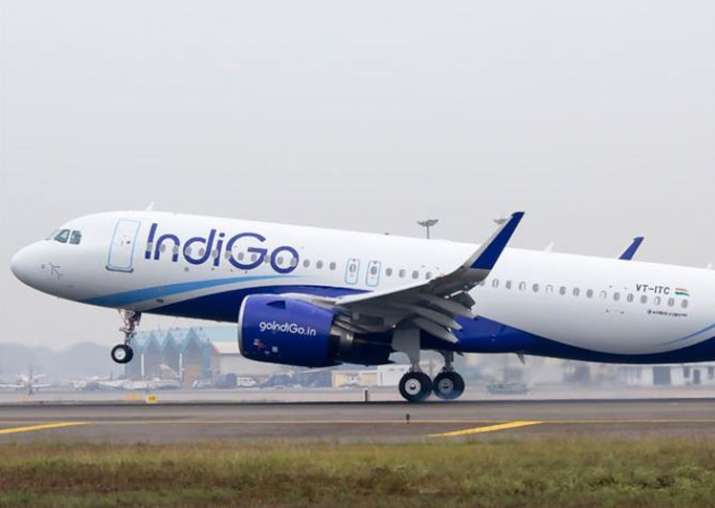 ​InterGlobe Aviation's IndiGo airlines has set sight on expanding globally through the same low-cost model of operating that has helped it gain leadership in India. The company's co-founders have said that regardless of the outcome of its bid for Air India, IndiGo will enter the long haul international market, an area they see underserved in India. In an hour-long analyst call, IndiGo co-founders Rahul Bhatia and Rakesh Gangwar justified their interest in Air India, maintaining that the airline's long term plans to capitalise on the "untapped international air transportation opportunities" provided by India.     
Gangwal, a former CEO of US Airways, said that IndiGo will make a serious bid for Air India's international operations and the airline's low-cost arm Air India Express are among its main attractions. IndiGo had expressed  its interest in bidding for Air India in a letter to the aviation ministry just hours after the Union Cabinet cleared a proposal for disinvestment of the state-owned carrier.
In the analyst call, Bhatia said that IndiGo is not looking to acquire all of Air India and that its focus is on Air India's overseas operations. "Quite simply, we are interested in the airline operations of Air India. And more specifically, we are focused narrowly on Air India's international operations and Air India Express. That is what we have communicated in our one-on-one discussions with Government officials," Bhatia said.
The clarification of sorts came on the back of a mixed response to the airline's interest in debt-ridden Air India, which has around Rs52,000 crore in debt and over Rs 50,000 crore of accumulated losses on its books. Since news of IndiGo's interest went public on June 29, the airline's shares have fallen 3.5 per cent, although they gained subsequently.
"Irrespective of how Air India story plays and based on our internal works, we are generally of the view that it makes fundamental economic sense for us to enter the long haul international market," Gangwal said.
IndiGo controls about 40 per cent of the domestic market and about 3 per cent of the international market, with 136 planes. Air India, on the other hand, has the largest domestic and long-haul fleet of 140 planes in the country and flies to nearly 41 international and 72 domestic destinations. It has a domestic market share of 14 per cent and a share of 17 per cent on international routes out of India.
"On the international side, we believe that India represents one of the largest untapped international air transportation market opportunities that is out there, and the country certainly lacks its fair share of long-haul international flights," said Bhatia.
While the co-founders expressed confidence in their long-term vision of IndiGo ramping up its international presence through low-cost flights, most of the interaction focused upon explaining to investors and analysts its rationale behind its interest in Air India, that its focus was completely narrowed on low-cost international operations and that IndiGo will neither accept the idea of having a joint venture with the government nor look at the idea of a minority government holding.
"There are certain things Air India does very well, there are certain things we can improve upon," Gangwal added, admitting that it would take IndiGo a "long, long time" to do what Air India has done.
He also listed some of the things that make Air India so attractive: rights to fly to other countries gained "over a 70-year period"; slots in airports such as Heathrow and JFK, gained when "aviation was at its infancy" and these airports were not as busy as they now are. "The biggest asset (Air India has) are these negotiated route structures and its employees," Gangwal said.