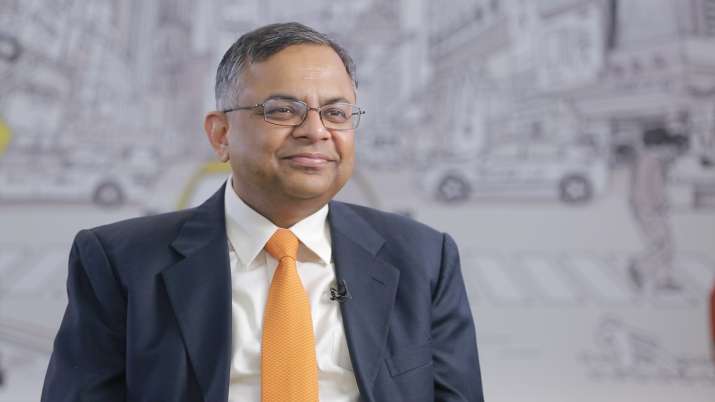 Ahead of taking charge as the Executive Chairman of Tata Sons from next Tuesday, Natarajan Chandrasekaran has said that he is 'hopeful to making an impact and a difference' in the company. 
"Well frankly I think it's a very big job but the canvas is large. And a lot of exciting things to do and there are challenges and opportunities. I'm looking forward to it and I hope I can make an impact, make a difference," he told a private news channel here on Thursday.
On January 12, the 53-yesr-old was appointed as the Executive Chairman-elect of Tata Sons -- the first non-Parsi to head the global empire with a 148-year history.
Expressing confidence on a smooth transition for Rajesh Gopinathan to his new CEO role at Tata Consultancy Services (TCS), he said, "Rajesh commands respect, and understands the strategic nature of the business. If you look from the company's bench perspective, this is one of the strongest teams, and we have people below Rajesh managing anywhere from USD 1 billion to USD 5 billion end to end. So, the strength of the company is very solid, but for myself, yes, I am going to be around. I am going to be associated with TCS."
He was extremely positive on the IT giant's prospect in 2017 and did not foresee any "de-growth" happening in any of its core units.
Chandrasekaran said that TCS would give enormous emphasis on cloud.
"There will be a tremendous focus brought in, in cloud. We have thought about it, we have discussed and debated our business model around cloud and we have some ideas on how we want to go about cloud, so we will put enormous emphasis on cloud."
Speaking on the possibility of declaring dividend and share buyback policy, given that the company sitting on huge cash reserves, Chandrasekaran said that the company was looking for the right opportunity to come along.
"Every tech company has a large cash balance, not only Indian companies, but every tech company internationally has got large piles of cash because we don't know in this market, suddenly something shows up and we want to invest in the business," he said.
Chandrasekaran further said, "However I would agree with those who say that we have to return back lot of cash to the shareholders. I would agree with the view to the extent that we need to decide what is the safe number we should retain, and we can't be infinitely saying I want to keep growing this. So, we need to have comfort."
Ruling out major concerns for the company and the industry on the H1B1 US visa regulation, he said, "The solution lies in what is the business model -- so it will not be a simple change, the availability of visas on one hand, there may be minimum wage on the other one - so that will be a combination of changes that can come."
Whether the IT major is up for M&A opportunities, he said, "If there is an opportunity, we will take it. But that is only because strategically it will create long-term value accretion for the company, long-term growth for the company, not because the target for us in a particular year. It has come to come from our revenue growth."