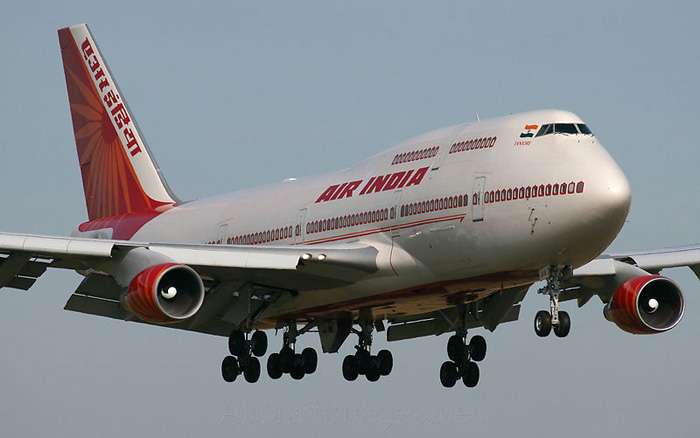 In a development that could potentially mark a homecoming for debt-ridden Air India, the Tata Group in partnership with Singapore Airlines is reportedly in discussions with the government to buy India's national carrier back.
ET Now reported that Tata Group chairman N Chandrasekaran has held informal talks with the government, showing interest in buying a controlling stake in Air India with 51 per cent equity. The offer should come as nothing short of music to the ears of the government which has been scurrying for options to divest in the heavily debt-ridden carrier. 
Air India is staying afloat on taxpayers' money and the government is looking at all options for its revival, including privatisation.  
Recently, Finance Minister Arun Jaitley said the Civil Aviation ministry has to explore all possibilities "as to how the privatisation of Air India can be done".
Earlier this month, he had said that "in the domestic sector, 86 per cent of passengers are already flying in private airlines. 
Whether it is 86 per cent or 100 per cent, it doesn't make a difference. Air India can continue to be a national carrier and somebody else pay for its management".
Amid talks of the government actively considering a stake sale in loss-ridden state carrier Air India, Union Civil Aviation minister Ashok Gajapathy Raju had said that while he favours the stake sale it may not be an easy job to find a strategic investor, or a 'bakra' as he termed it.
"There are hardly any 'bakras' around, so to get one is difficult and businessmen are businessmen. There are limitations. One thing is for sure, the taxpayer's money cannot be committed for eternity. So, that is one problem. Failures are there on the financial front, so, there are problems and these will be attended to," Raju had said speaking to a news channel. 
Air India, which has an over Rs 52,000 crore debt burden, is surviving on a Rs 30,000-crore bailout package extended by the previous UPA government in 2012. It is already in discussions with lenders on ways to restructure the loans.
In 2013, the then chairman of Tata Group Ratan Tata had said that the group would "be very happy to look" at Air India "as and when it (privatisation) happens".
Air India was originally owned by the Tata Group before being nationalised in 1953. Originally launched as Tata Airline in 1932 by Tata Group patriarch JRD Tata, it was incorporated as Air India International in 1948 as a joint venture between the government and the private sector to start overseas services. 
Later in 1953, the government nationalised the aviation industry bringing the airline under its control.