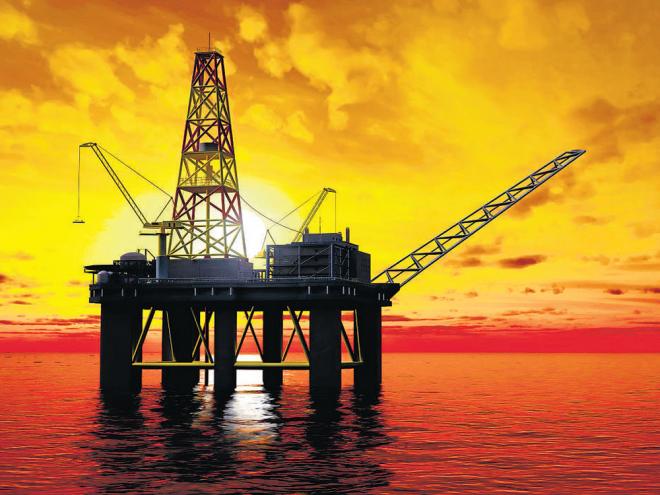 India's ambitions of creating an energy behemoth got a major shot in the arm on Wednesday with the Union Cabinet approving the sale of government's 51 per cent stake in India's second largest fuel retailer Hindustan Petroleum Corporation (HPCL) to Oil and Natural Gas Corporation (ONGC). A ministerial panel, comprising Finance Minister Arun Jaitley, Petroleum & Natural Gas Minister Dharmendra Pradhan, and Road Transport & Highways and Shipping Nitin Gadkari will oversee the process of transition of the stake from one promoter to another.
The in-principle approval by the Cabinet Committee on Economic Affairs will create an oil giant that will match international biggies in size and clout. The move comes as part of the government's plans for a number of mergers and acquisitions of Public Sector Undertakings (PSUs) this year. The stake sale in HPCL to ONGC will add Rs 30,000 crore to the government's disinvestment earnings. The development comes months after Finance Minister Arun Jaitley had in his February Budget Speech announced the creation of an oil behemoth.
The deal, which will create an oil major to take on global behemoths, is expected to be completed by the end of the year. The creation of a mega oil company will also enable it to withstand the volatility in the global oil market.  Under the government's proposal, the central government, which is the majority stakeholder in HPCL, will sell its shares to ONGC, another public sector entity. The stake will not be diluted in the market. ONGC will be a holding company, and HPCL will become its subsidiary, while retaining its identity, officials said.
"HPCL will remain a separate entity, as a subsidiary of ONGC. It also makes operational sense for a merger of HPCL and Mangalore Refinery and Petrochemicals (MRPL), another subsidiary of ONGC," the official said.
HPCL has a market capitalisation of Rs 58,485.55 crore, based on Wednesday's closing price of Rs 384 a share on the BSE. At this rate, ONGC will have to shell out close to Rs 30,000 crore for the government's 51.11 per cent stake but the actual price may be based on the 1-year, 26-week or 60-day average price. ONGC has cash reserves of Rs 13,014 crore. Acquisition of 51 per cent equity in HPCL will cost it Rs 29,827 crore at Wednesday's market capitalisation. ONGC will either have to sell its holding in Indian Oil Corporation or raise a loan to pay the government.
In his Budget speech this year, Finance Minister Jaitley had said the government sees "opportunities to strengthen" PSUs through consolidation, mergers and acquisitions. He gave the example of the oil and gas sector. "We propose to create an integrated public sector 'oil major' which will be able to match the performance of international and domestic private sector oil and gas companies."
The government's total disinvestment target for FY18 is Rs 72,500 crore. Of this, Rs 46,500 crore is expected to come in from minority stake sales, buybacks, mergers, public listings and through the CPSE ETF route. About Rs 15,000 crore is budgeted to come in from strategic sale in PSUs and in Suuti. The remaining Rs 11,000 crore is expected to come from the earlier-announced plans to list five state-owned general insurance companies.