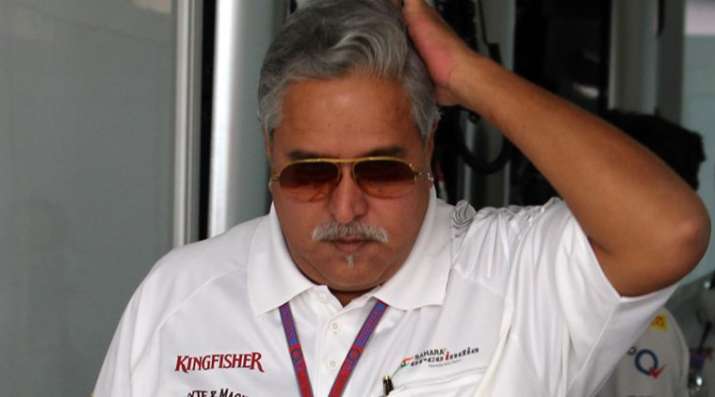 Beleaguered tax evader and fugitive Vijay Mallya, who is wanted in India for Rs 9,000 crore loan default, on Thursday slammed the Indian media for 'blasting him' rather than appreciating his expensive Formula 1 moves. 
Reacting to the reports that Indian authorities were seeking his extradition, he said that 'New Delhi has no grounds to extradite him from Britain' and that he would not be leaving Britain. 
Mallya even said that he had become a 'political football' between the two major Indian political parties as they campaigned in state elections. He was apparently referring to the BJP and Congress. Both the parties have been targeting each other during election rallies for helping Mallya to flee. 
"There is a requirement for legal and judicial determination here in the UK, let them come with whatever evidence they have -- but I doubt if they have any evidence -- and then let the law take its own course," Mallya said. 
"The government-owned banks are trying to hold me personally responsible for the failure of India's largest airline and to repay their debts," he added.
Mallya further said that the CBI at the behest of the government converted the civil matter into a criminal matter. 
"Recovery of loans made to a PLC is a purely civil matter. The central bureau of investigation, at the behest of the government, converted it into a criminal matter. And then charges of defrauding banks and money-laundering appeared," he said. 
"I will be and am severely contesting all this, legally. I firmly believe they have absolutely no case against me whatsoever," Mallya dded.
Later, in a series of tweets he lashed out at media, saying, "Very unfortunate that Indian media do not share pride that an Indian entry into Formula 1 is so successful. Only focussed on blasting me."
However, when he got no appreciation from social media, Mallya started crying foul and moaned about the Indian media. 
"Very proud to launch the 2017 Sahara Force India challenger. It is my job and duty as Team Principal.Very sad to see Indian media comments," he tweeted.
Fugitive Mallya has been on the radar of the Indian agencies for a long time now and the government has been in talks with the UK government for his extradition over charges of multi-crore loan default by a consortium of Indian banks.
These loans had been borrowed from half a dozen government banks and parts of it allegedly laundered to his shell companies abroad.
According to the ED, its investigation revealed that Mallya laundered more than Rs 3,500 crore of the loans on the pretext of payment of lease rentals, repairs, maintenance and so on.