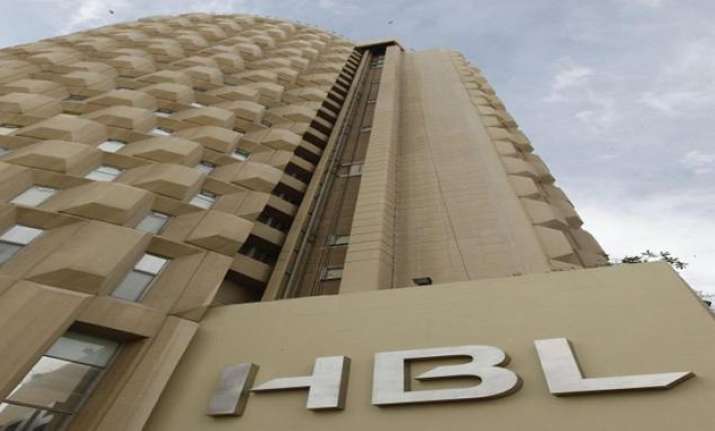 Banking regulators in the United States have ordered Pakistan's Habib Bank to down the shutters at its New York office over concerns of possible terror funding and money laundering. The development marks the end of road for Pakistan's top private lender as far as the US financial market is concerned.
New York banking regulators said Habib Bank neglected to watch for compliance problems and red flags on transactions that potentially could have promoted terrorism, money laundering or other illicit ends. The regulator has now ordered Habib Bank to pay $225 million (around Rs 1,400 crore) and surrender its license to operate in the state, Bloomberg reported.   
In orders issued Thursday, New York's Department of Financial Services said, managers in Habib's branch office in Manhattan failed for more than a decade to shore up weak anti-money-laundering controls and sanctions compliance.  The bank, DFS said, put through thousands of poorly screened transactions, including for people on a "good guy" list at the bank that included an identified terrorist, an international arms dealer and an Iranian oil shipper.
"DFS will not tolerate inadequate risk and compliance functions that open the door to the financing of terrorist activities that pose a grave threat to the people of this state and the financial system as a whole," Bloomberg quoted DFS Superintendent Maria Vullo as saying.
"The bank has repeatedly been given more than sufficient opportunity to correct its glaring deficiencies, yet it has failed to do so."
Habib Bank is learnt to have repeatedly violated the terms of a 2006 agreement to improve its internal controls. In 2015, the bank was asked to hire an independent consultant to review its dollar-clearing activities, the regulator said. In a follow-up examination by DFS in 2016, Habib received the lowest rating.
Investigations by the DFS found that the bank handled billions of dollars in transactions with, Al Rajhi Bank, a Saudi private bank, which has reportedly been linked to the al-Qaeda terrorist organization. The transactions, worth billions of dollars, were carried out without adequate anti-money laundering controls, the regulator said.
Headquartered in Karachi, Habib Bank is Pakistan's largest bank, with $24 billion in total assets, according to DFS. The New York branch has been licensed by DFS since 1978.
In a statement last week, the bank defended itself saying the DFS had failed to recognize its sincere remedial measures and was closing down its New York business.